Happy New Year! Okay, so I'm just 2 weeks late. Better late than never, right?
Right?
We didn't do much  anything on New Year's Eve but play LEGOS, eat some popcorn and watch the ball drop. Well not even that since it was on Dick Clark or the crowd the entire time. The boys actually made it to midnight too. I was doubly surprised when Ian made it to midnight. I expected him to fall asleep before 9:30pm.  Bella was long asleep by then. 

Dh with his cup of coffee to keep him awake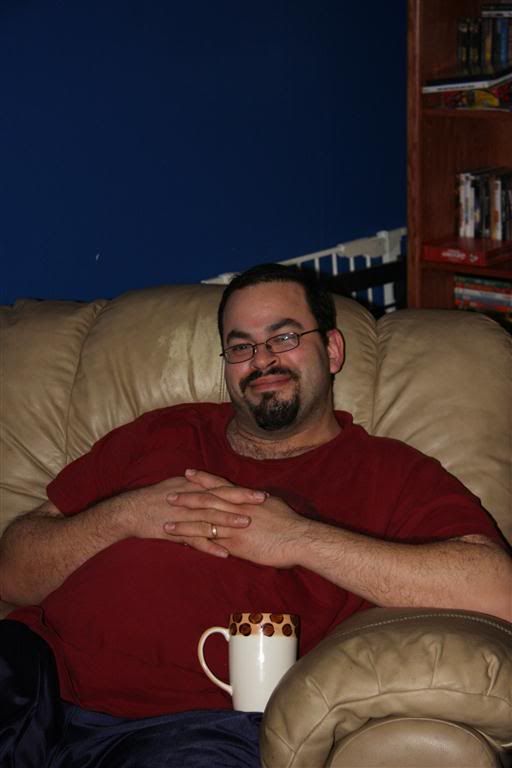 Goofy boy #1 pretending to be tired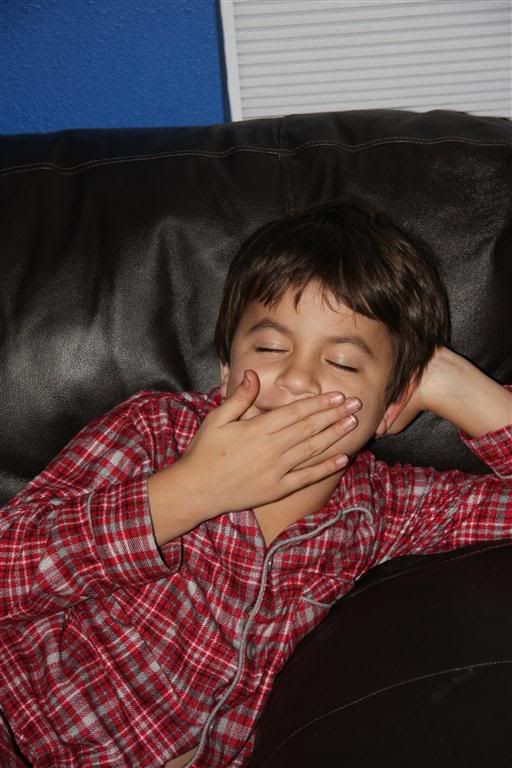 Goofy boy #2 with his silly face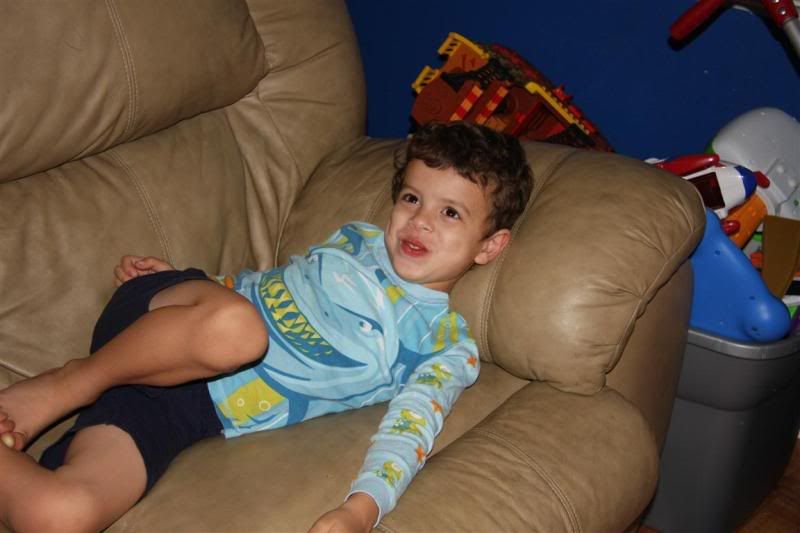 We're only 2 weeks into January and we've been recently hit with a cold spell. Cold may not be the right word though...how about F-F-Freezing! Seriously! Temps of 25* and lower in Central FL are redonkulous. We barely made it to the 40s in the afternoons. To everyone up North that may seem warm but we are ill prepared for that kind of weather. We don't have winter jackets here. Spring clothes are in stores right now. Winter was clearanced back in fall. These kind of temps freeze the crops that are a big part of the income of many people in Florida. We even got SNOW. The last time FL got snow was back in 1977. Craziness! We didn't get to see snow at our house but the frost and ice was enough to excite the boys. Their sand/water table was full of water due to the recent storm and it completely iced over. Our car windshields were thickly iced as well. Taking them to school has been an adventure for sure. Thank goodness for remote start! I'm so ready for a warm up (hooray for 50* in the a.m.) because I'm so tired of wrestling with Bella everyday. She hates her jacket and the hoodie on it. She hates her sweaters. She hates socks and shoes. She won't wear a hat. What do you do? I end up forcing her into said jacket/sweater/shoes/socks and listen to her scream in her car seat. Fun times.
Frost on the grass...this isn't that bad. We woke the other morning and it was so white it appeared to be snow.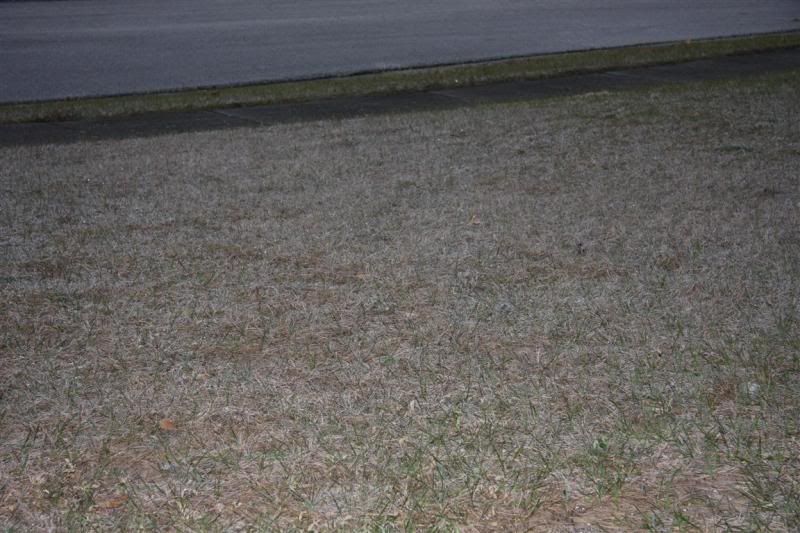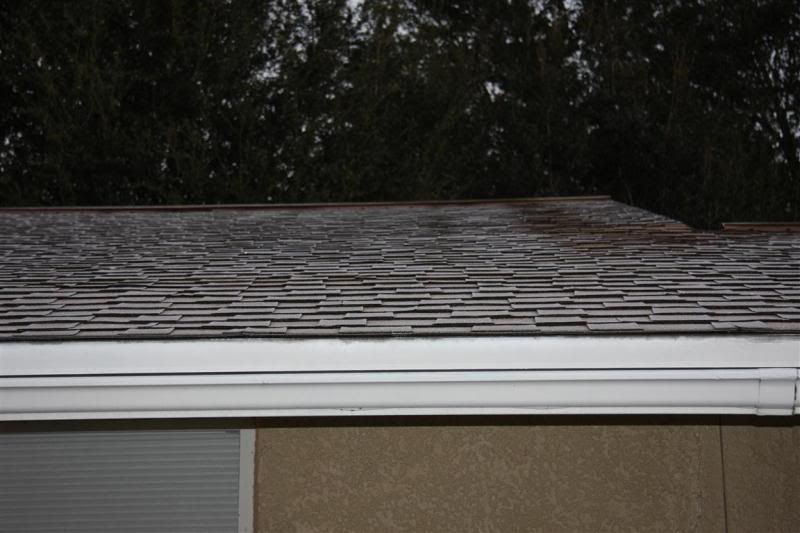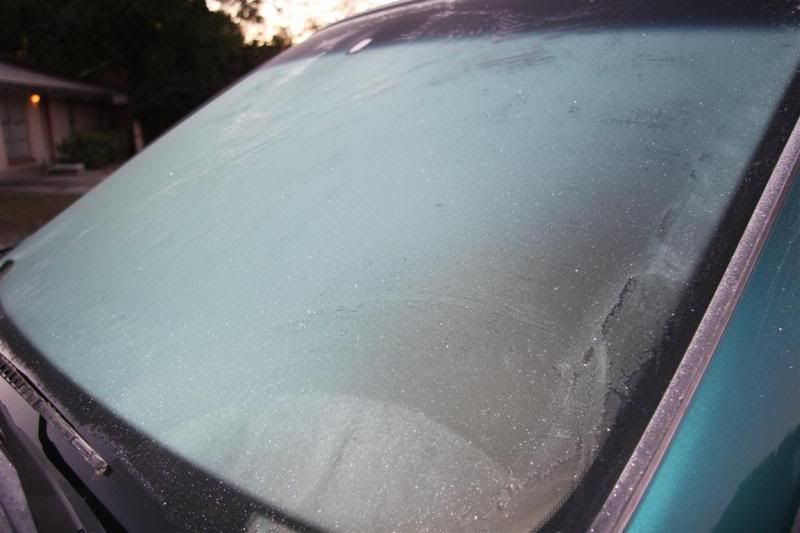 I love how it froze.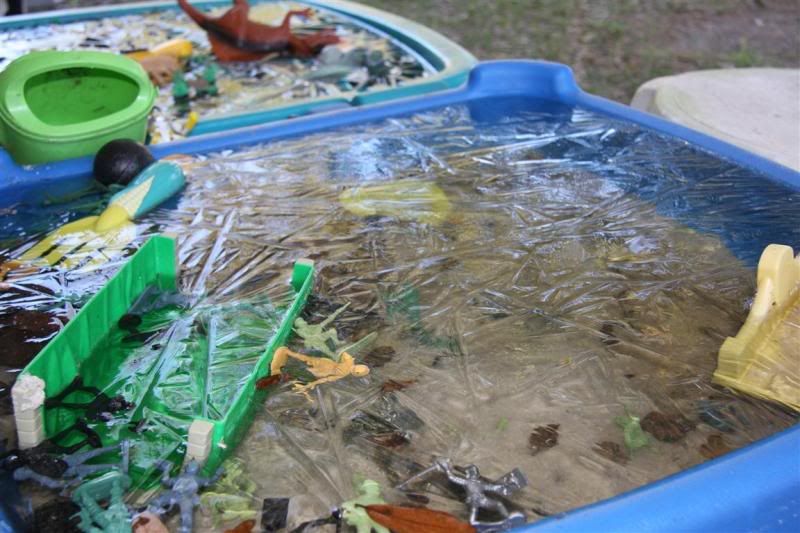 I set the cars on top so you could see how frozen it was. I wasn't sure at the time how the pics would come out.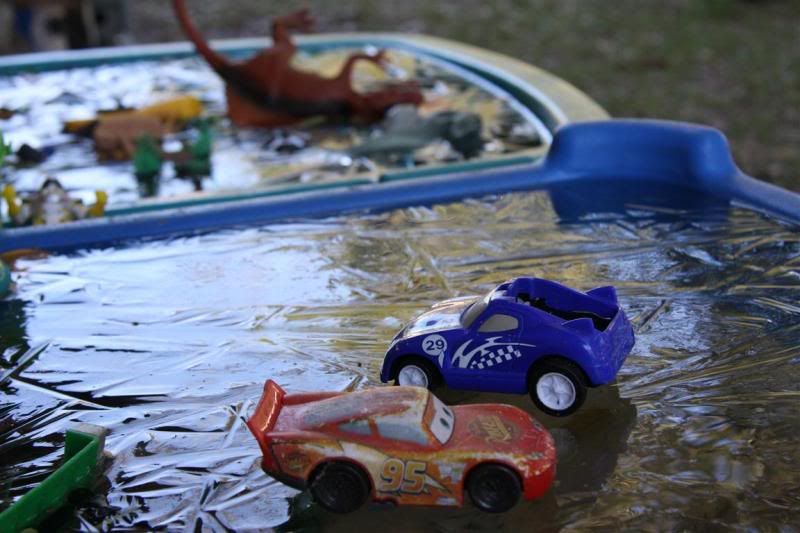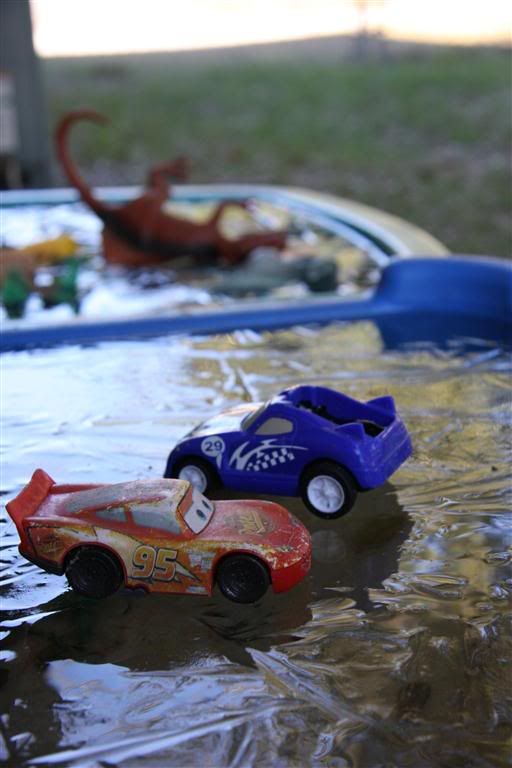 What else is new...oh I know...pigtails! My Boo (Monster's Inc reference fyi) let me put pigtails on her! She's tired of it being in her face and actually sat still long enough for me to do it. I have to be quick and she has to be distracted. How adorable is it though?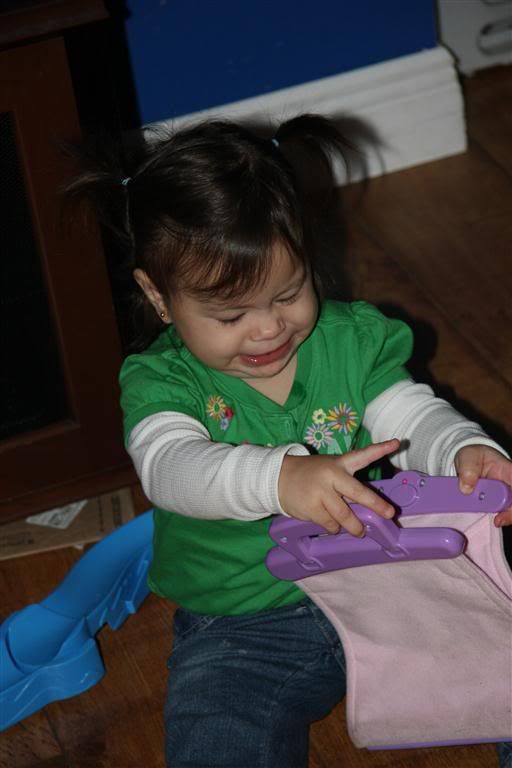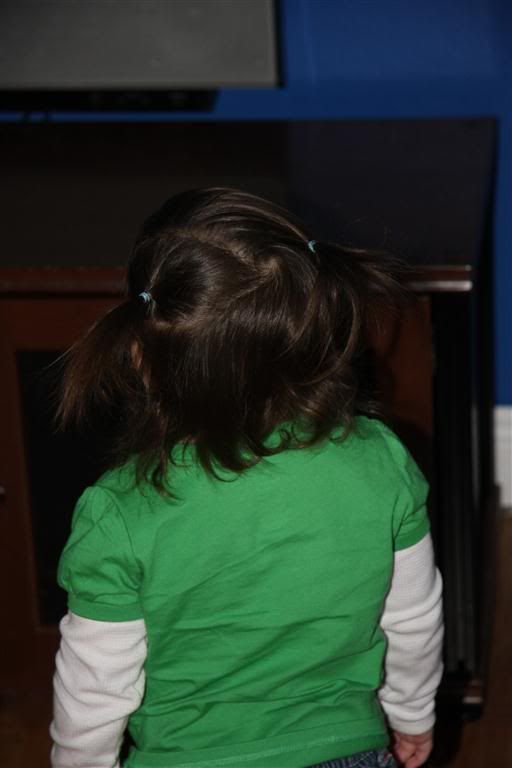 That's been our 2010 so far...more to come!