Logan's elementary school has a Math Night every other month or so. The kids do little crafts to help them learn about math concepts. This was our first time going and Logan loved it. I have to say it was pretty cute. The Kindergarten and 1st graders performed a song for us (and later the 3rd, 4th graders- no 5th graders showed) all about shapes.  
♪"Shapes, shapes, geometric shapes..." ♫
Logan's completely at ease on stage and had a huge smile both going up there and coming back off stage.
Afterwards we made our way to the cafeteria for some crafts. They made a string abacus, some bean baggie addition/subtraction thingy and made pictures using shapes they traced. I played with his abacus while he did the rest of the crafts. It's kind of soothing moving the beads one by one.

Kayla, Logan and Rebecca about to start their abacuses.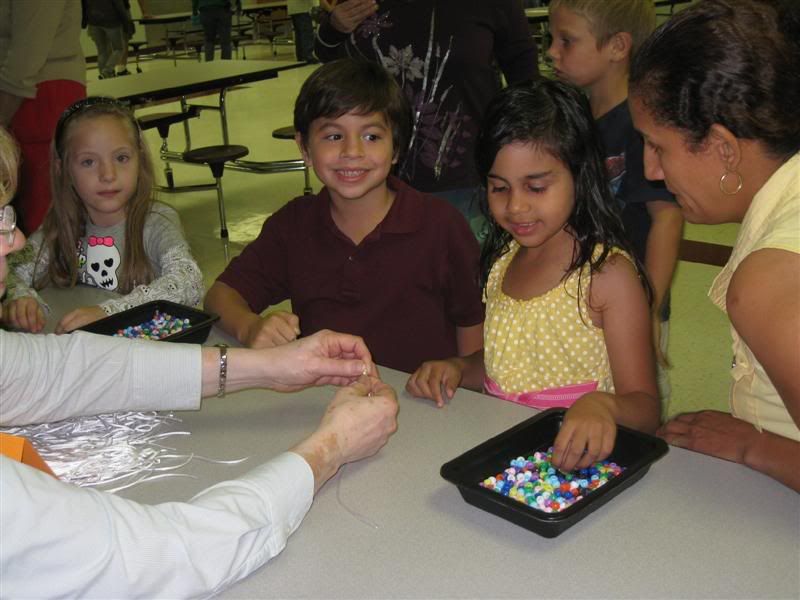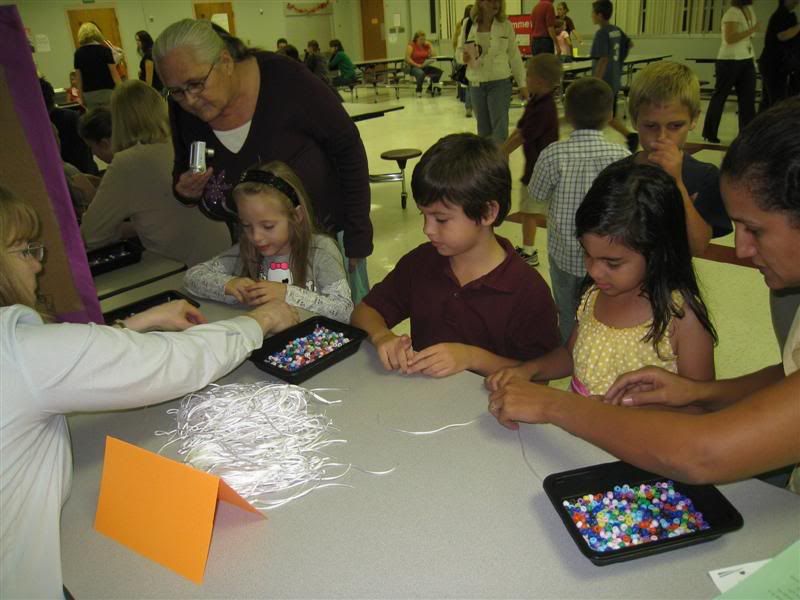 Logan, Rebecca and Austin