Logan got these sunglasses at our Easter Party with our playgroup earlier this week. He put both pair on and this is what we got.
I think he looks like a fly or insect of some sort. LOL
Speaking of the Easter party, Ian loved searching for Easter eggs. He did so much better than Logan ever did at his age. Logan otoh cried when someone got to an egg before he did. Poor thing. His best friend Trey stuck with him though and helped him out. Trey would find an egg and either point one out for Logan or give him one. Awwww. Logan did find the egg with the dollar bill inside though and got the special prize of the day which was a set of craft books. Very cool! Here are a few pics.
Trey and Logan
Ian showing Zane his loot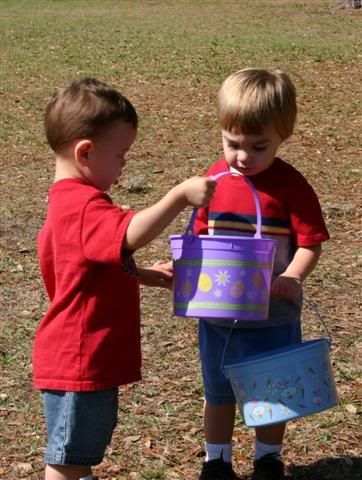 Egg Hunting