A friend of dh has been working on our house this week. He tiled our main bath and installed a new toilet and he tiled (but hasn't grouted) our master bath and will install a new toilet in there tomorrow. I'm very happy with the results! He does tiling for a living and I now wish we'd known him before bc the bathroom tiling now looks better than the kitchen and it's the same stuff! Here's the hall bath. It was vinyl stick on tiles before.
Now that the tiling is done, the next step is painting. We've only had the paint sitting here for, oh I don't know, 3-4 months I guess! By the time it's finished, I'll want to change the bathroom again. LOL Here's the shower curtain going in there. The room will be painted the gold-ish color of the faces of the monkey (I think- I can't remember!!).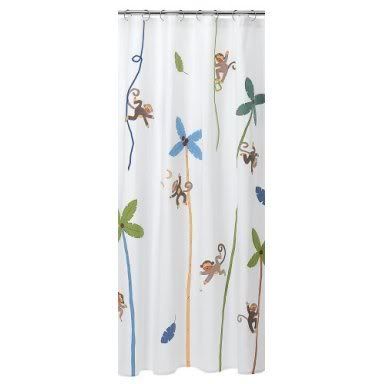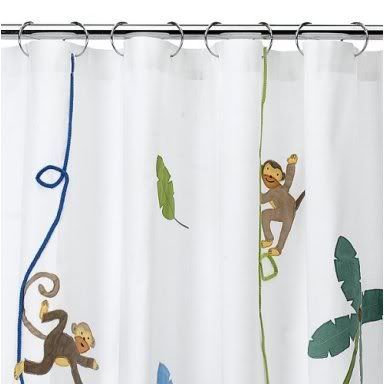 We also closed on our loan for the new addition to our house and today we signed the contract to build the new room! So exciting! Once we have the permits, the contractor said it will only take 3 weeks or so to finish the room. He's only doing part of the job though, we'll be doing the drywall, flooring and trim. Dh will hire his buddy again and I'm sure dh and my dad will do some work in there.

And since I'm talking about renovations on the house, I don't think I ever posted what my new door looks like. It probably won't be easy to see as this pic was taken at night, but there is a privacy film over the window that is watercolor. The picture is slightly darker than what the door actually is.

I think that's it for now.