So we didn't end up having a party for him but he did get treated to some fun. Last Saturday we took him to Downtown Disney to eat at the T-Rex Cafe. We love that place! Bella was only an infant last time we were there and this time she was so curious. So many sights and sounds!
Afterwards we went over to the Lego store so he (and Logan) could make some new mini-figs and check everything out. If they could go shopping anywhere, it would be the Lego store!
King Ian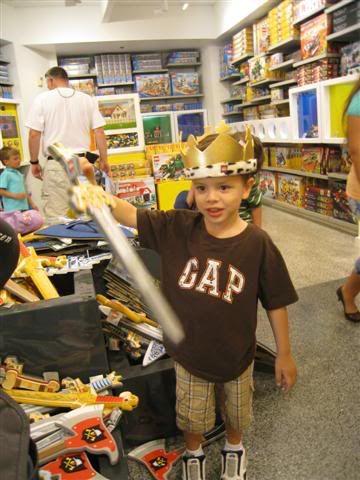 Making their mini figures
Some of the Lego creations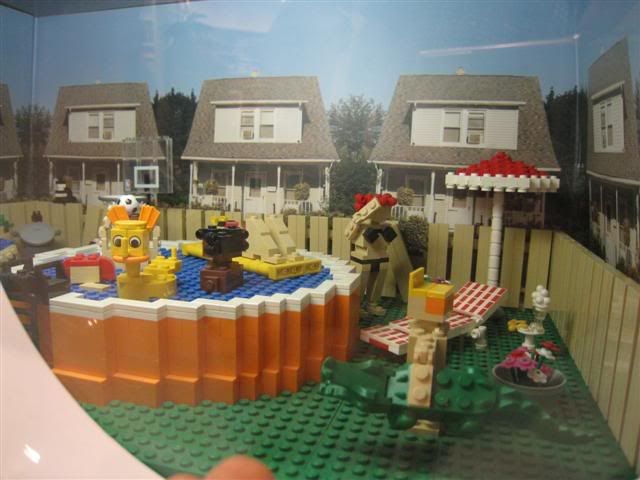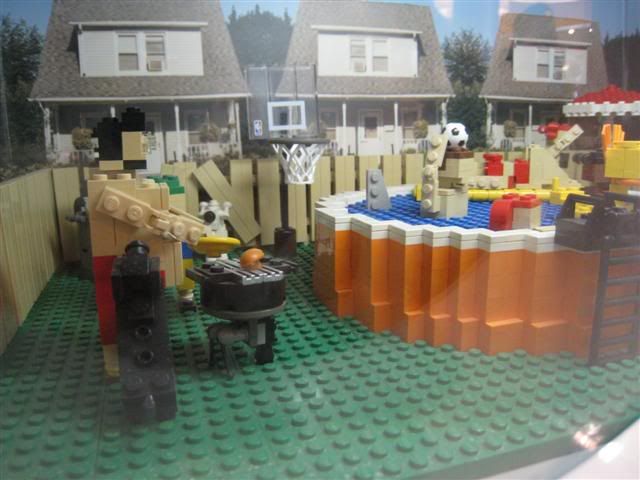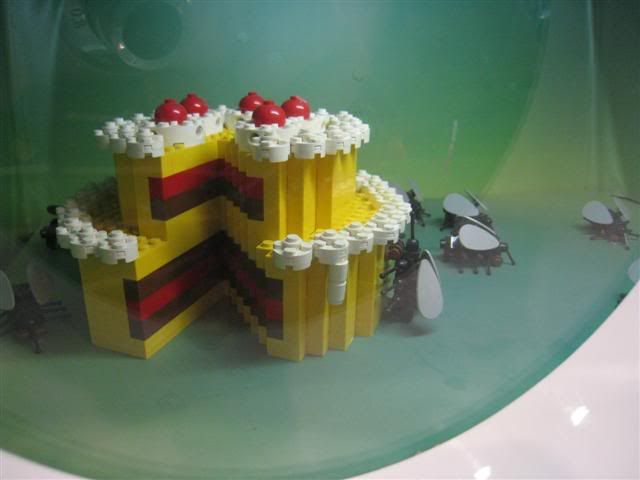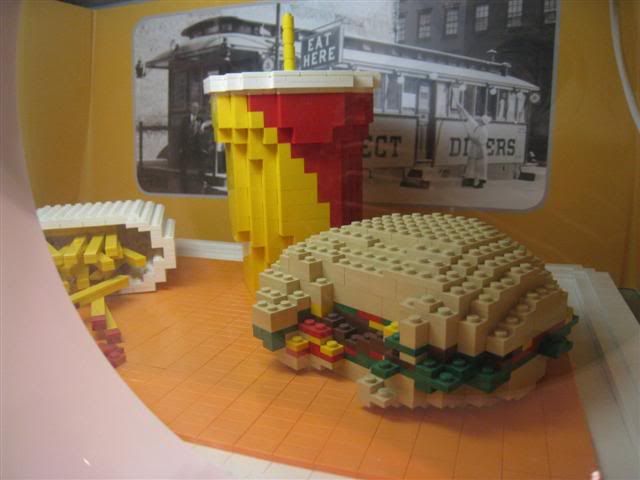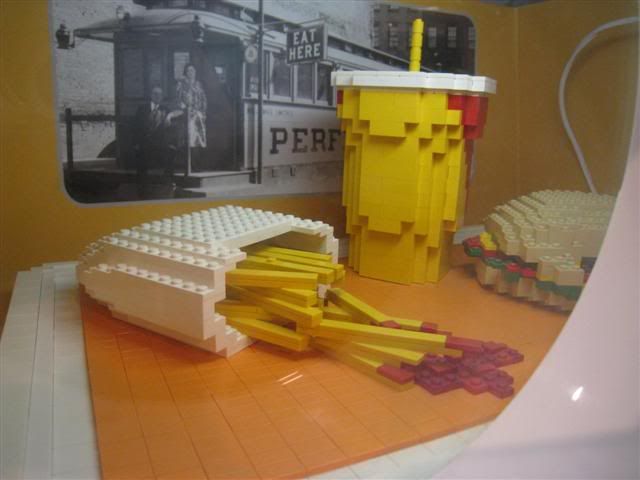 I think he had a pretty good birthday. His Abuela came by with some gifts for him earlier this week so between us he got some good stuff!