This morning I decided we'd been home enough the past few days so I suggested we head to the zoo. Logan didn't like that idea and I almost forced the issue (since I know he'd be fine once he got there) until he asked if we could go to Lithia Springs. Umm sure! We were going to go yesterday and plans changed. Thankfully I already had most of our gear together from last week when we had planned to go and the weather got in our way. So we packed up and off we went.
The Springs are a local swimming hole about 20min or so from our house. The water is 72 year round and crystal clear. My parents took my sister and me when we were kids. Things have changed since then though. This was Bella's second trip I believe and she seemed to really like it. The water is really cold when you first get in but you warm up pretty quickly. The boys always have a blast!
The only downside to today is that our shaded area got busy pretty quickly and we got a nice family of chain smokers. We were down at the water and they were probably 15-20ft away but the smoke drifted right down to us. Yuck!! I have issues with smoke, if I get even a whiff of it, it seems to stay in my nose all day long like someone is just blowing it in my face. It's gross and I hate it!
Crystal clear water and some of the fish the kids love to *try* to catch
At the far, far end is where the river is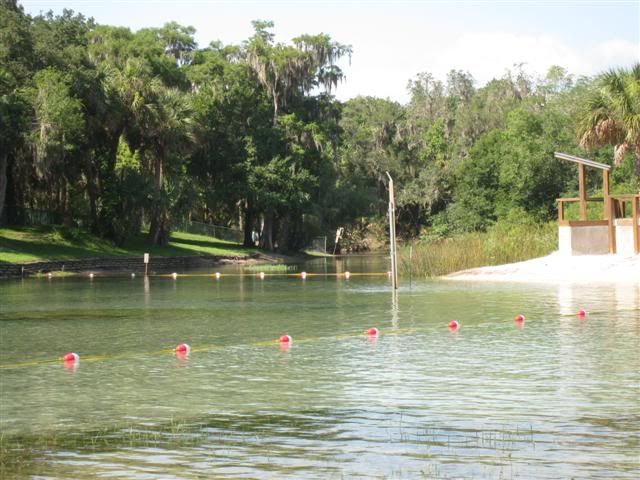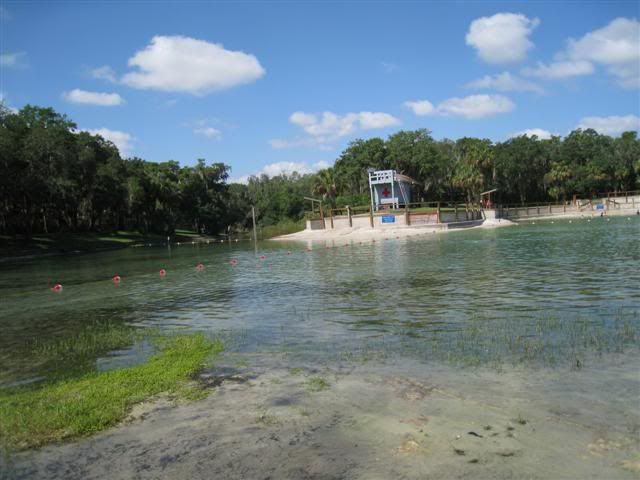 The actual Spring is on the far side of that rope. It gets much deeper there. People used to dive into it but they've closed it off. And check out the sky today. Gorgeous!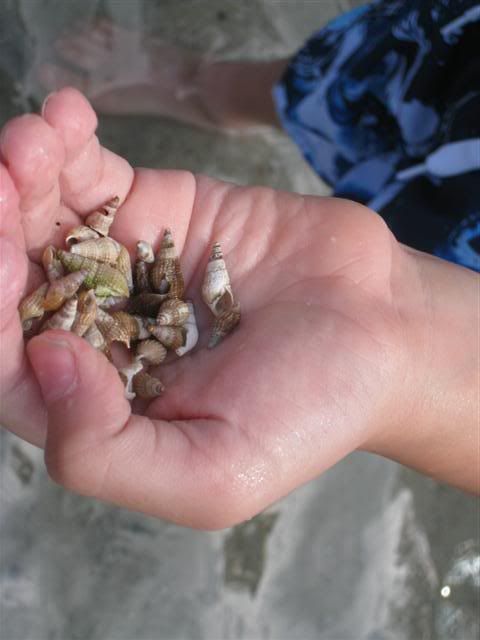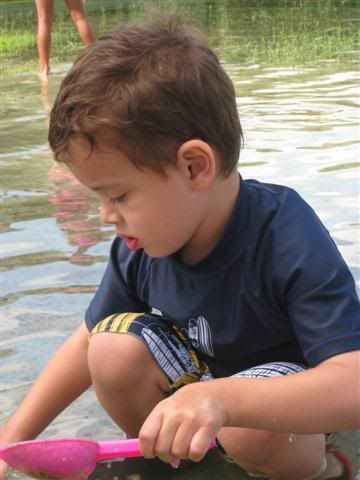 This was Bella's 1st trip. Look how little she was! (and bald! LOL)