Labor Day weekend found us with nothing to do so I was determined to get out of this house on Monday. DH had to work so it was just the kids and I. Where to go? Our local museum, zoo and aquarium have a Swaptember where you can get in to all three for free all month long if you have a membership to one of them. We have zoo passes so we decided to go to our Museum of Science and Industry (MOSI). They have a lot of hands on stuff for the kids to do. The boys loved it and Ian didn't want to leave. Guess we'll be headed there again one weekend soon! Here are a few pics from our day.
Space exhibit- learning how to use a robotic arm
Just call them Atlas
There's a Publix grocery *store* with tons of playfood, a deli, bakery, etc. Bella loved the plastic bread. She loved getting out of the stroller and running around even more. Trying to keep an eye on her and the boys was impossible.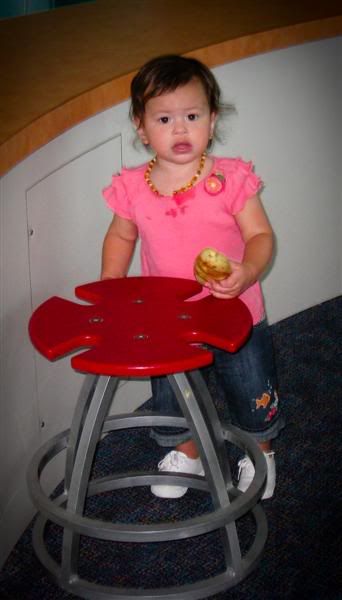 Concave mirror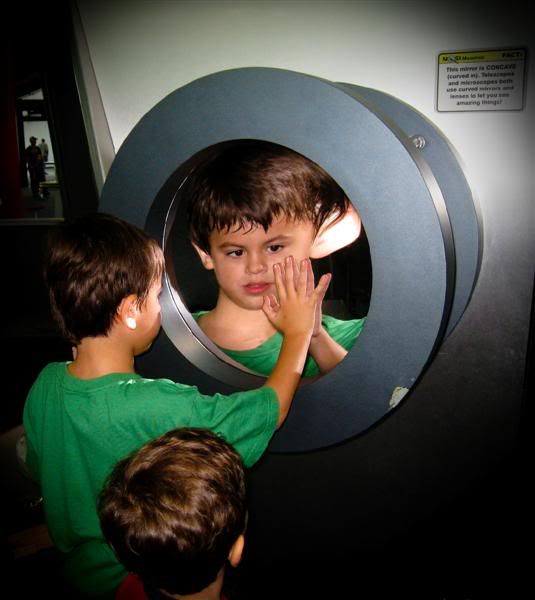 Dem Bones
On a bed of nails!
Butterfly garden's waterfall