Here's a pic of my real BOC from Woot! I got....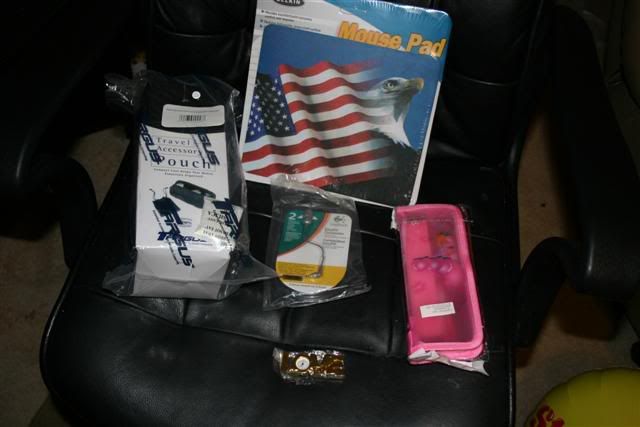 CRAP!!
LOL. Oh well. I do know of someone on Babycenter who got a Roomba in hers. Lucky!! Mine included a mouse pad, a travel accesory case, a pencil bag with stuff in it, a LOVE clock and a Logitech Easy Fit Connector. Anybody want any of it?
Friday we were able to go to Seaworld with some passes someone gave dh. (Sorry Jen! It was a last minute thing). It was the 1st day we haven't had anyone working on the new room. We can't just leave the house if someone is here as there is a hole in the wall into our house now. SW was a lot of fun though. Much better than the last time we were there. Both boys seemed more into it. Ian especially loved seeing the animals. They've upgraded the kids area too with some rides which I did with Logan. The Shamu coaster is fun! They have a new Tower of Terror type drop ride which Logan loved. He giggled the entire time. Time to take him on the real thing! Ian sat still for the Clyde and Seamore show but not so much for Shamu. He was okay during the Sesame Street show. He didn't fall asleep until around 8:30pm in his stroller. He was worn out from running around. We didn't stick around for the evening show or fireworks. We'll go back again. Good tip- buy the big refillable cup. It's cheaper! Here are a few pics.
Clyde & Seamore show
Sesame Street show- Elmo and the Bookaneers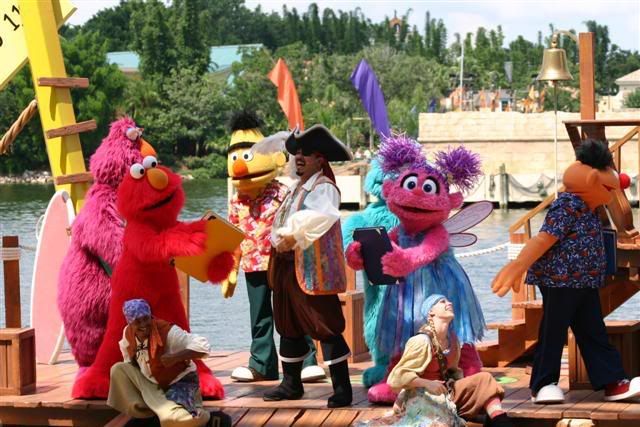 Logan, Robert (dh) and Ian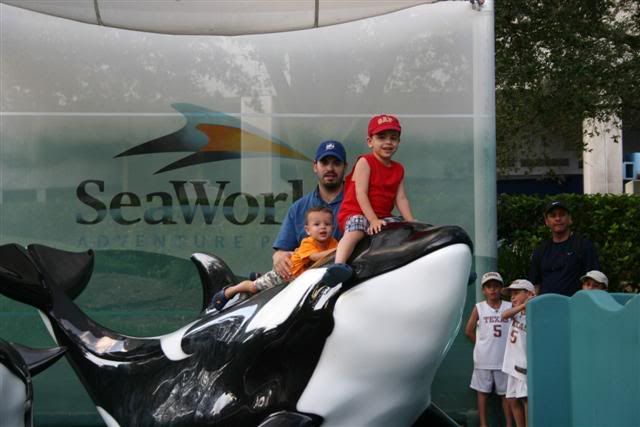 Ian & Logan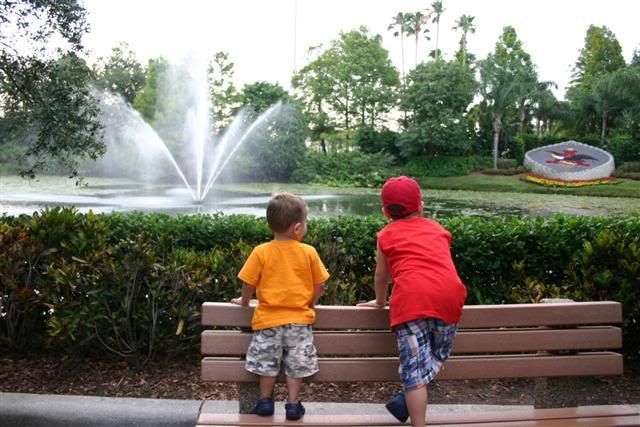 Logan
Me & the boys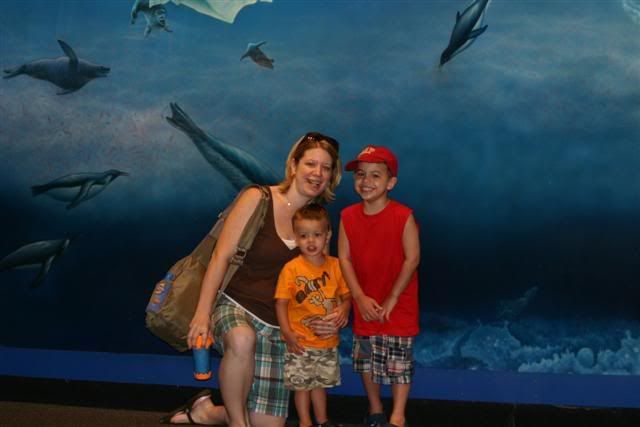 Here are a few more pics- love these! Now that we've discovered Campbell's (local ice cream store) has No Fat, No Sugar frozen yogurt that is absolutely delectable, we've been going more often. Here's Ian with his strawberry sundae.