Talk about exhausting. Trying to take a photo of a one year old is like trying to catch a shooting star. Bella is just quick! I'd stand her up and by the time I was 2 ft from her she'd be crawling back to me. I had to wait for dh's help and it was still a tough job. Here are a few of our outtakes.
Pulling out her bow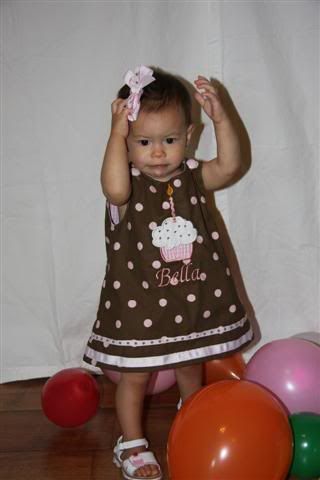 I'm all up in your face!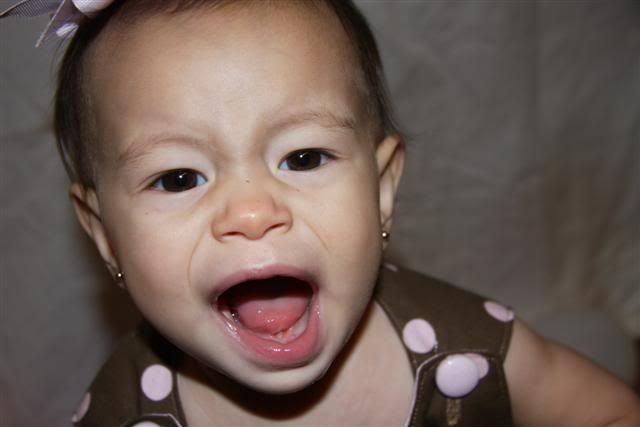 Crawling away
Chillin' on da balloon
Reeaach
Phew. All this picture taking makes a girl thirsty!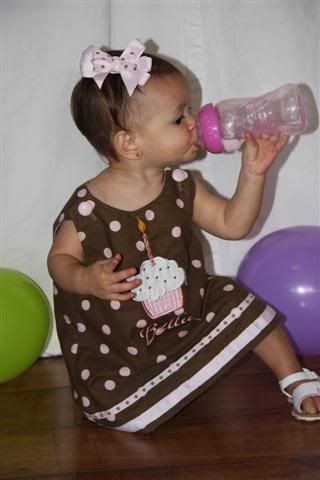 Cutie pie
ET impression? No idea what this face was.
Oopsie!
Vogue. Work it!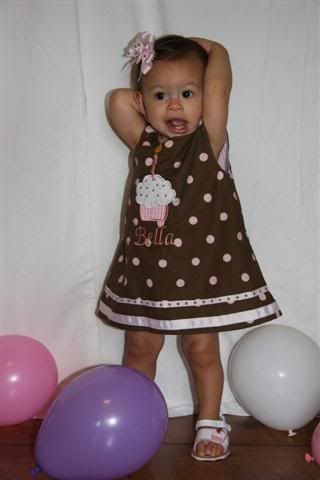 No more pictures!
Our favorite of the bunch.