I love all the little hidden stuff at Disney. I've seen the parks over and over yet I always find something new. That's the beauty of WDW. It never gets old.
Outside the Toy Story Mania ride.
Did you ever have one of these? I think I had a math one.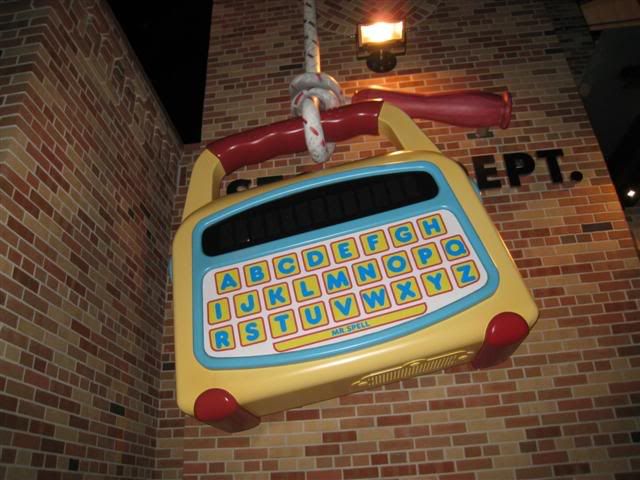 Outside the Muppet theatre and store. It's ashame the Muppets (besides the cartoon) aren't on TV anymore. They were great!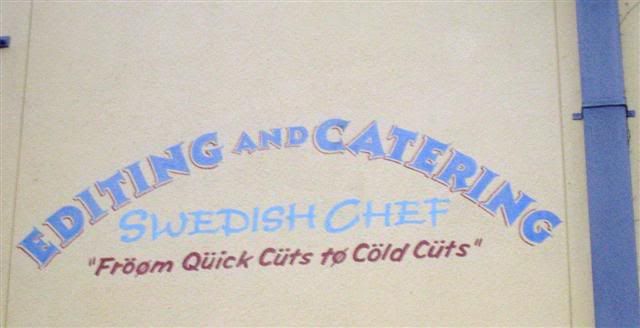 If you can't read it, it says "Taking of Flash Pictures is strictly up to you" and "Out to lunch- Be back when I feel like it... Rizzo"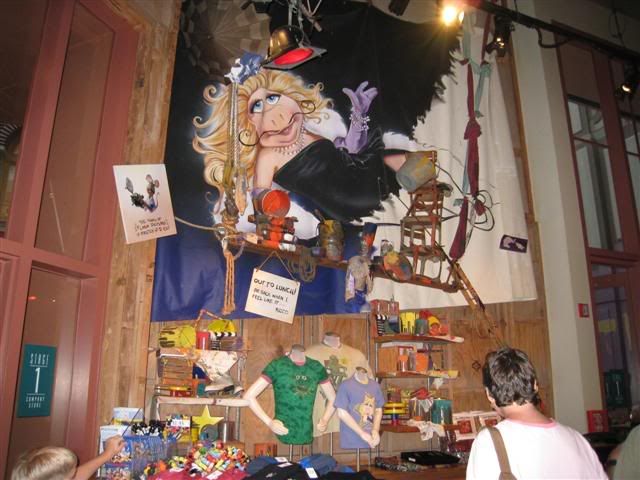 This was on the wall of the baby section (aka Muppet babies nursery). I'm not sure if production is supposed to be mispelled? Maybe the babies did it?
This is the Muppet Babies' window in their nursery. Here it is in the cartoon.