And these are just a few of what we took. ;)
Right after Santa came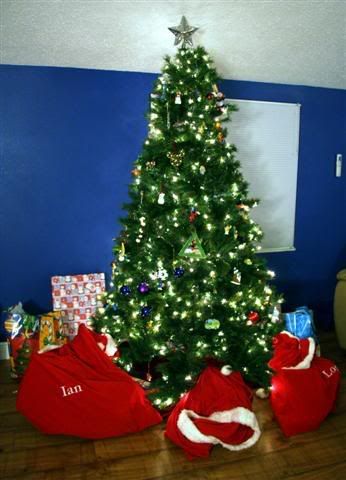 Castle battle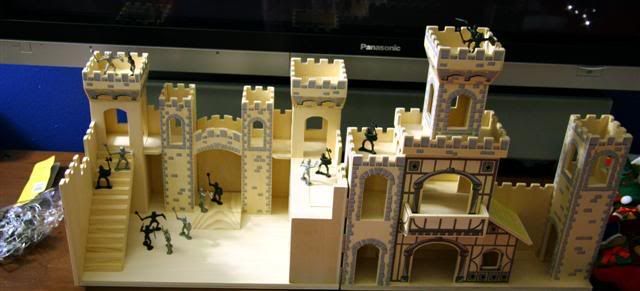 And the massacre aftermath

Clone Trooper Ian
Eating paper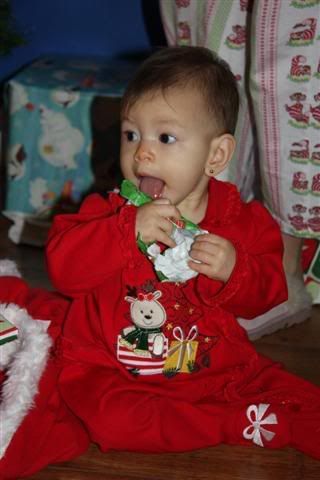 WOW! A Lego Castle!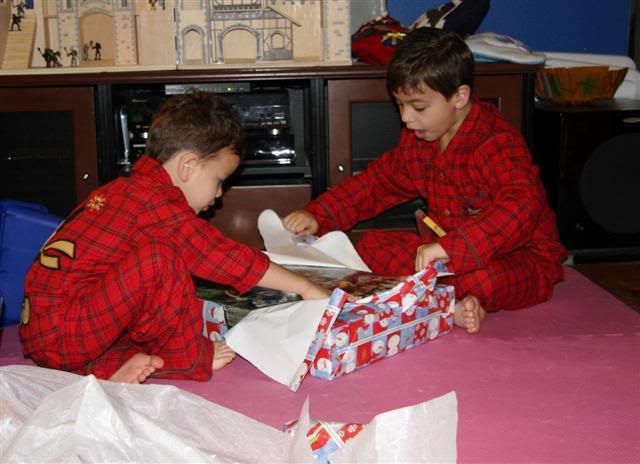 Our attempt at getting all the kids to take a pic together. What fun! This one is a bit photoshopped. Can you tell where? No it's not the shadow on Logan's face.
I loved this one. LOL Bella said LET ME GO!!
My pretty girl on Christmas night. I bought this outfit on clearance after last Christmas before she was born. I had no idea she'd be so dainty.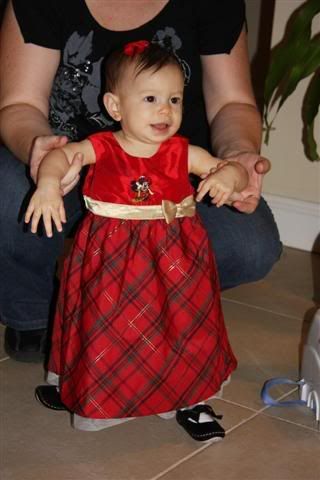 My mom with my niece Brianna and me and Bella. Brianna is 6 weeks older than Bella. Look at the difference!
Me holding my new cousin Harrison who is 5.5mo, Bella sitting, my sister holding her dd Brianna. It was just babies everywhere this year! Next year there'll be toddlers running everywhere. Bella and Harrison loved each other. They stared and touched and he even pulled her bloomers down at one point! :-O LOL