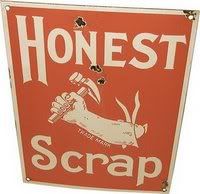 My dear friend Mandie gave me this award today. She's one of the sweetest people I know and is always ready to help you out. I love reading her blog, not only to see her 2 beautiful kids but to get tips and bargains too! I wish she lived closer!
The rules of this award are simple:
1. Write 10 honest (and hopefully interesting) things about yourself.
2. Pass this award onto 7 bloggers who you find brilliant in content and design.

In total random order...
1) I talk a good game but never do anything. I always say I want to try do some craft and I'll buy the materials and never do it. I have ribbon and hair clips in my room as I type just waiting to be made into bows for Bella.
2) I'm not an organized person. Never have been. My desk is a disaster and how I find anything is a miracle.
3) No secret here, but I love Disney. I love Disney movies, Disney characters and especially the Disney parks. I could go every. single. weekend if allowed. Just move me into the castle right now!
4) I'm a TV addict. If not for my DVR I wouldn't know what to do. My bedroom is my hiding spot. I love to lay in bed and chill out.
5) I lost over 70 lbs 2 years ago via Weight Watchers. I've since gained back a little over thirty due to pregnancy and not eating right. I'm trying to get back on track though!
6) I love to listen to loud bass music- the kind that makes your trunk thump. Usually it's hip hop, rap or r&b. I do NOT like country music although there are a couple of crossover singers I like.
7) I'm already getting grey silver hairs at the ripe age of 34 ... ahem 29. Yes, I cover those suckers up!
8) If given the money I would totally do plastic surgery. Lipo, LASIK, boob lift and who knows what else.
9) I want a 4th child but I know I will probably never have him/her due to space constrictions and lack of money. Maybe if the economy ever turns around and dh gets more money we can look into it again. We'd need to add onto our house though and we don't have that kind of moola laying around.
10) My husband and I only dated for a few months (2-3?) before getting engaged and we were married one year from our engagement date. We'll be married 10 years in May. :)
So now I have to pick 7 other people. I'm going to follow Mandie's trend though and just pick one. I like this person's blog as she has such a sense of humor and I just love to see what she'll write next. She's also a great friend in real life. This award goes now to my friend Julie.