With all the excitement I haven't been able to blog about my Bella-boo! She turned one today and I can't believe it! Here is my birth story from just one year ago and a bit more if you are interested in reading it.
So with all the excitement we didn't get to do much for her. Uncle Frankie stopped by and dh brought pizza home for dinner so he ate with us. My mom stopped by too and ate some. They both signed Logan's cast. I baked some cupcakes and gave Bella the first one and we tried to take some photos outside but since the grass is still pretty much dead and all she wanted to do was pull it up, they didn't turn out the best. She was tired by the time 7pm rolled around so it was into the bath and straight to bed for my baby girl. Dh wants to take her to the toy store and see if anything catches her eye. LOL I guess we'll do that tomorrow night. Here are a few photos of my baby girl's birthday! Happy birthday Bella!! I love you little mama.
Handuls of grass.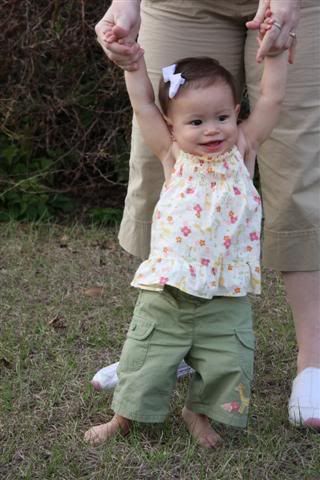 Testing a small bit of icing first.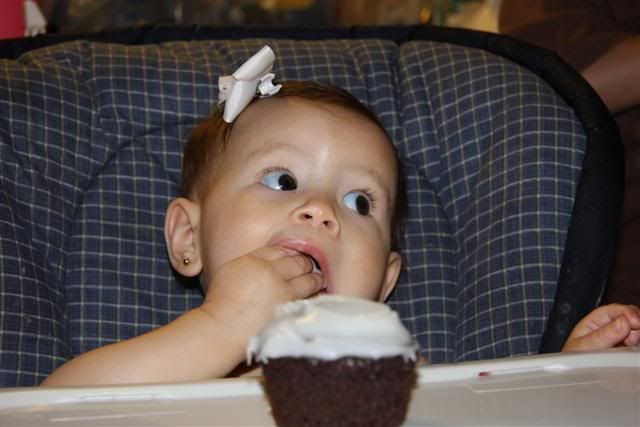 Digging in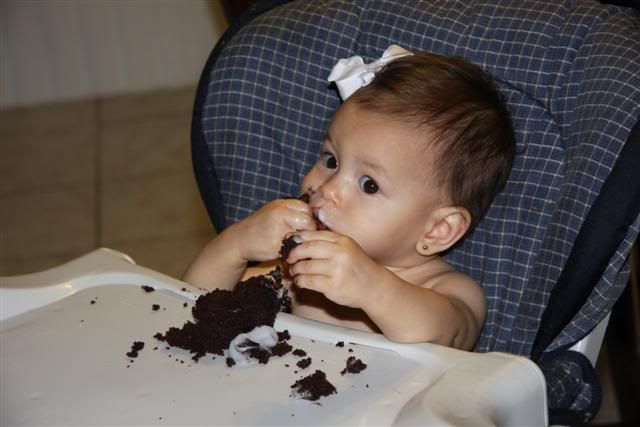 Funny face