Here are some more pics from the F&G Festival. These were from Minnie's Butterfly Tent where they have lots of butterfly friendly plants and "hatch" butterflies.
Butterfly house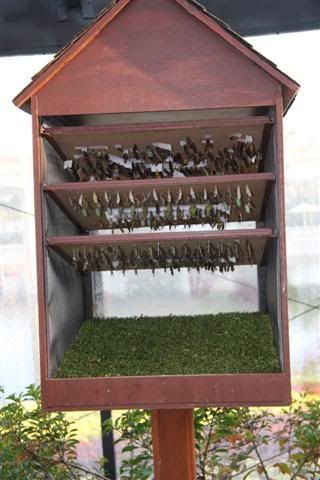 You can see a couple hatching here.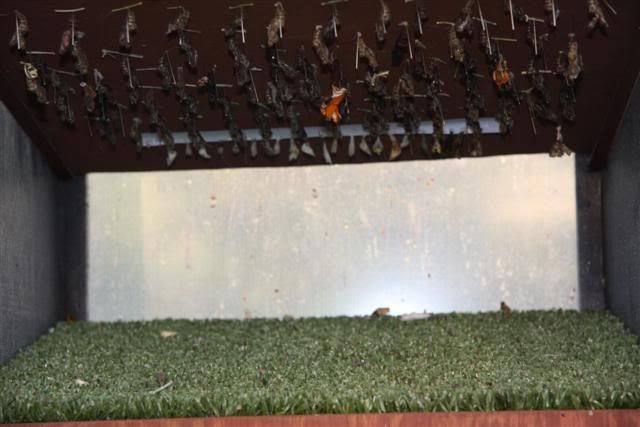 This poor guy is missing most of a wing. He was still able to fly though. It was probably ripped by someone trying to catch him. I did see one woman stepping as far into the garden as she could so she could catch a butterfly for her son (age 7 or so). Why not just leave them be??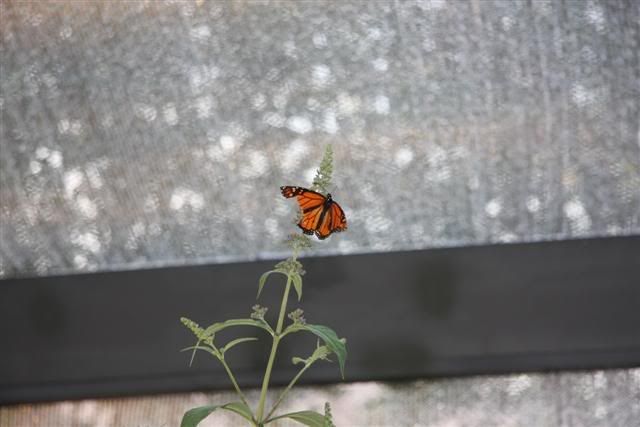 There were several hanging out on this tree.