What a hot, tiring yet nice day. As I said earlier, we took our moms to Disney today. We started at Epcot since that's where we planned to end the day at. We took the boat over to the Studios where I split off from the group to go feed Bella. We had originally planned to do the new Toy Story ride and that's the only reason for going to DHS but the wait was 90 min!! That's nuts and this was passholder weekend only for the ride. We did see the Indiana Jones Stunt show which was too loud for Bella. I think the movies may be playing in our house soon. The boys seemed to enjoy the show.
We headed back to Epcot to check out the Flower and Garden festival. The castmembers always do such a beautiful job on the gardens and topiaries. There was a butterfly garden too. I've got tons of pics so I'm sure you'll be seeing them all week long.
I did wear Bella around the parks most of the day and I was very comfy! It did get a bit hot at times but we took breaks once in a while. I got quite a few compliments om my Mei Tai and lots of oohs and aahs over her. Everyone wanted to know how old she was since she's still so little. I also spotted other babywearers! I saw another MT at DHS plus a pouch and ring sling on a mom and dad coming into the park while we were leaving. I also saw an Ergo at Epcot and one of the moms I met in the nursing room said she used a Maya wrap. It was a good day for BW!
Bella's 1st Disney trip (1st of many!) She even wore her new Disney outfit. She had a Mickey bow in her hair but it was lost this morning. I found it in my tank top once I got home!
Here are the boys with Aladdin and Genie- I was surprised Logan went up there until he told me afterwards- I only like boys, NOT girls! (meaning no princesses- funny bc he played with only a little girl at school on Friday)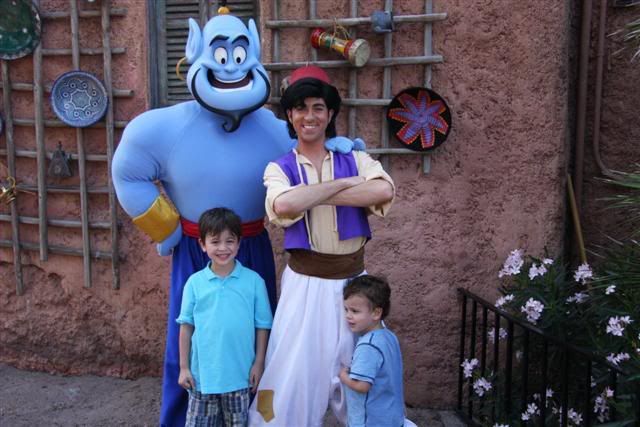 A hidden Mickey my mom spotted! (it's upside down)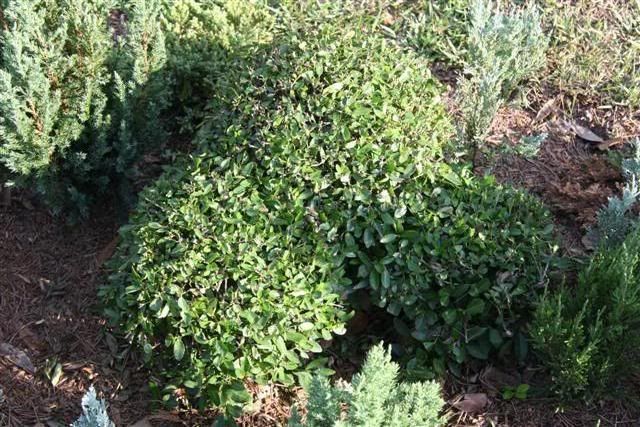 Snow White and the seven dwarfs
Ian and Logan with Pluto at the beach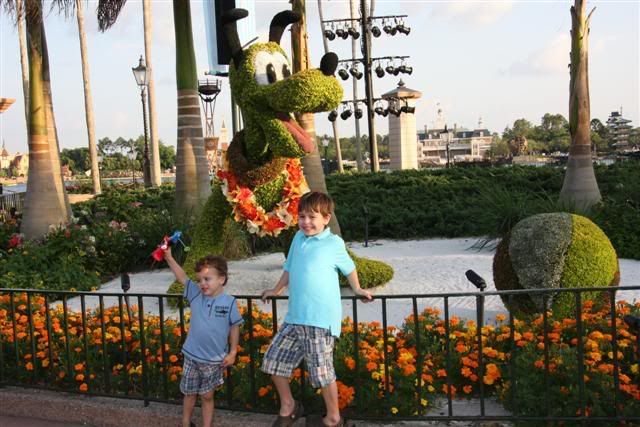 My Mom and I with Bella

Mickey and Minnie on the beach and Goofy catching a wave!
I'll post more soon....