My little boy will be 3 this week. Can you believe it? We had all of our family and many of our friends over today for a party. He wanted a water slide so we rented one of those. Holy moly! It was huge! He went down it the first time with a terrified look. He went one more time and he was done. So I changed him and he played for a long time on the playset. Then he decided he wanted to try again so I changed him again and he chickened out. I just let him play as is and then we had presents and cake. After most people left, his Uncle Frankie decided to try again. He took Ian up and they slid down together. Now that was fun! Over and over again they went. Doesn't he have the best uncle? Frankie's just a big kid himself!
The Blue Crush Slide
Aahhhhhhh!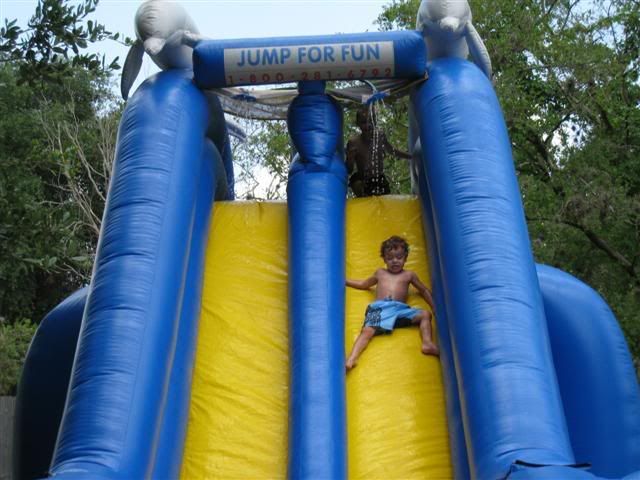 His cake was ordered from Publix. Mmmm. It was sooo good! He asked for vanilla cake with strawberries so they had a fresh strawberry filling inside. Yum! The edible image I got off of Ebay. It smelled like frosting.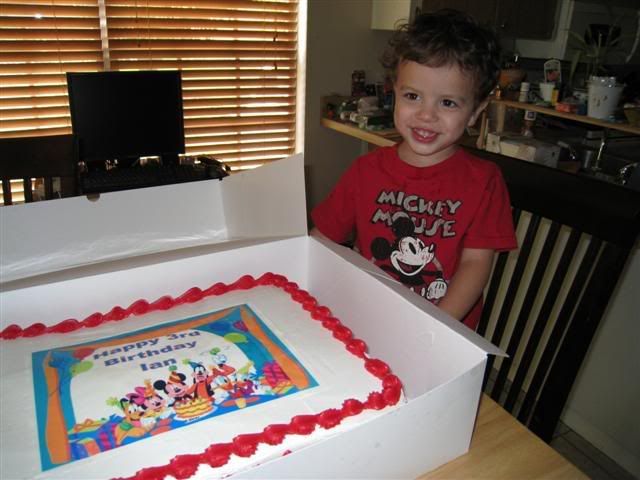 Wednesday is his actual birthday so I'll post more pics that day!