Why is it not sad for Logan yet so bittersweet for me? He had no problems leaving school today knowing he may never see a lot of his friends again. I feel so sad for him though. At least he doesn't have to say goodbye to his teachers yet. He'll be joining them for summer camp in a couple of weeks. I may cry when we have to say goodbye to them though. I love his teachers! I can't imagine school without them.
Last night was their end of the year celebration. It was sooo cute! The classes sang for us and we saw a slideshow of them throughout the year. I wish I could post the video or at least a clip but I'll have to let dh figure that out. I did have a few tears- one, when they were singing their Off to Kindergarten marching song and two, when one of his teachers got up to say a few words about how she loved teaching our children and how she'll miss them. She had us all crying.
It's amazing how much he has grown in the last year. I loved seeing how the teachers and director love him so much. It makes me realize what a sweet, loving boy I'm raising.
The teachers made each child a Memory Book. It had each of their door craft projects from the year plus misc pictures of the kids they had taken and other parents had taken. It was wonderful! I took pics of the book to share with my readers plus if anything were to happen to the book, I still have the photos of it (I won't post them all). He also got a certificate for preschool and had a gift of a new book in his bag today. I can't believe my baby will be off to K in a few months!!!
His class
The little girl on the left in the orange is Anisya- the girl he wants to marry.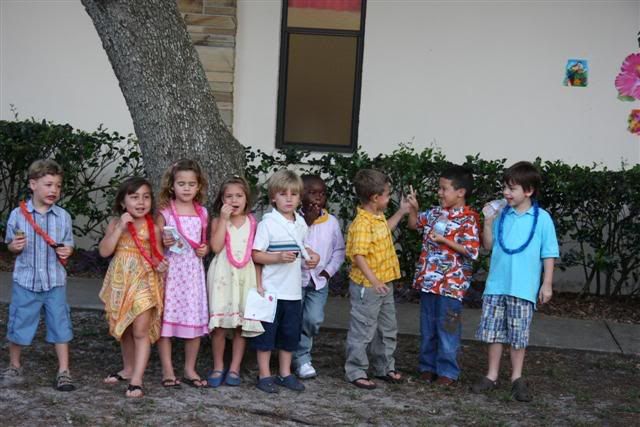 Logan and his buddy Ronald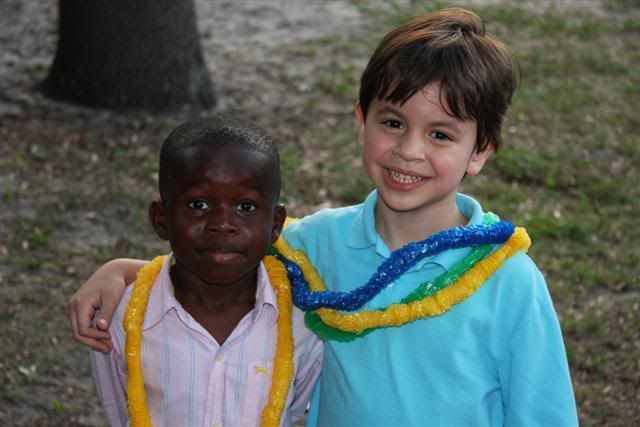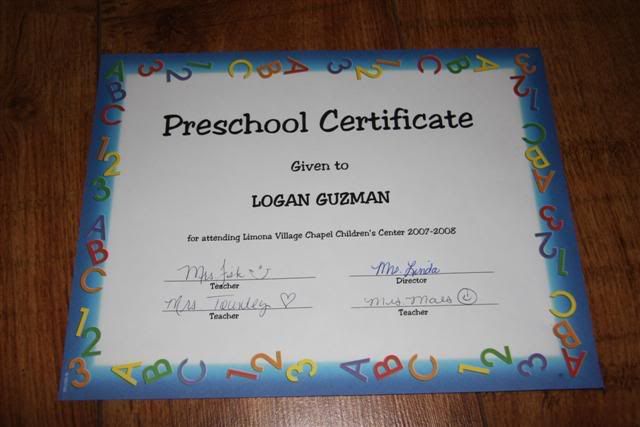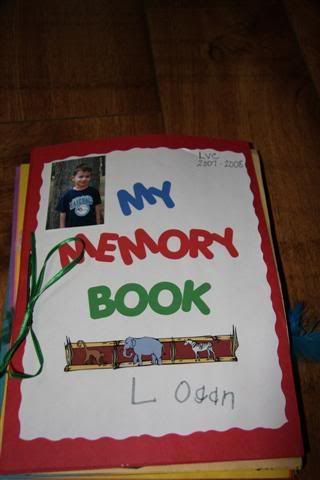 He looked so much younger!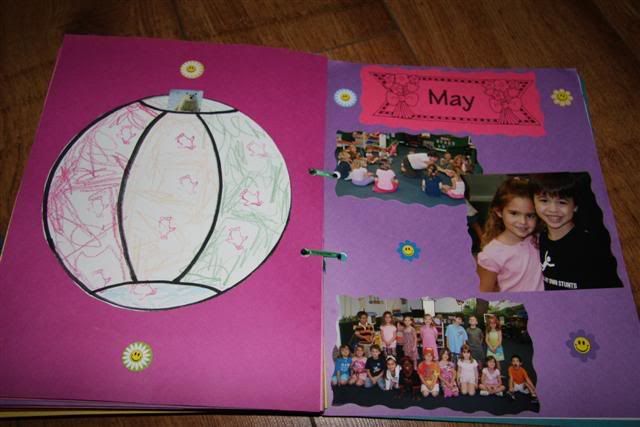 One of his teachers (the one who had twins and was due 2 weeks before me)