Boy I can drag out a 2.5 day weekend vacation, huh? LOL
We checked out of the hotel Sunday morning. On our way out, we passed a guy who was sitting outside his room. Mind you, it's like 9:20am and there's already one beer bottle outside his door and he has another one in his hand and a cigarette in the other hand. Classy. Maybe he has kids like mine though that drive you to drink or at least wish you had a drink.
We drove over to Downtown Disney (like a 5min drive) and it was so empty! We've never been there that early before so it was nice. We walked around one of the Disney shops and took some pics with a lifesize Buzz. The boys each made a LightSaber which Ian had been asking for all weekend. I forgot to get pics of that. Then we walked over to McD's for brunch for the boys and back across the plaza to Earl Of Sandwich for Dh and I to eat. And back again to the Lego store. We got plenty of walking in! ;)
The boys were in Lego heaven (and so was dh). The one thing they really love is making Lego people so we found the station where you can do that. They each made 3 people and got a lanyard to put them in. They have a wall of Lego People (presumably all different in some way) across the front wall of the store. The back wall is all bins of different colored/shaped Legos in bulk you can buy. Oh boy. Dh had a ball with that! I even found a few cute things like little Lego flowers and trees. :) Had it not been Bella's lunch time, I'm sure they could have spent hours in there. (It was just too hot outside to nurse and too crowded inside)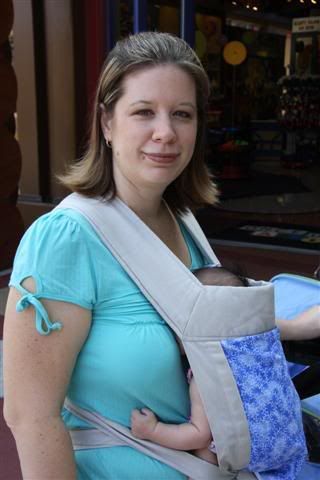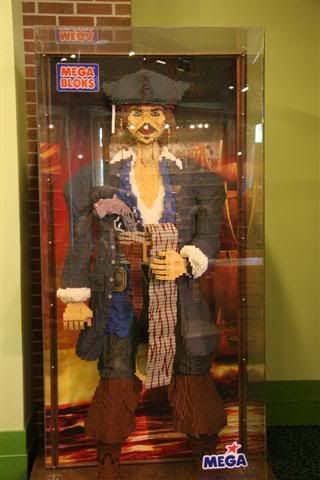 This is the new T-Rex cafe they are building. It's by the same owners of the Rainforest Cafe. Looks very cool!!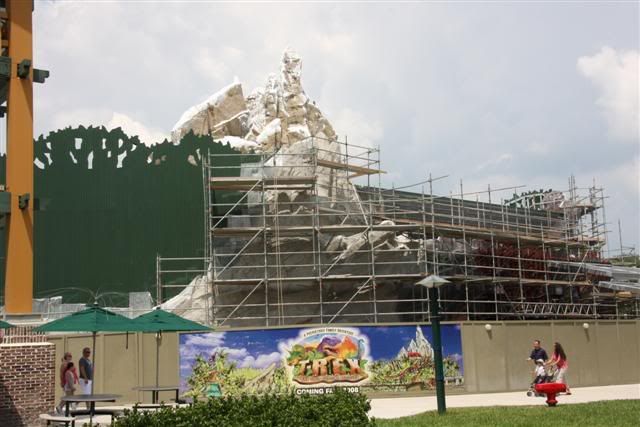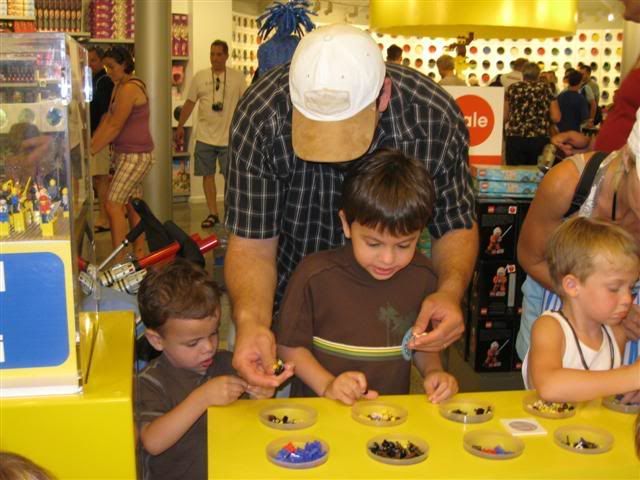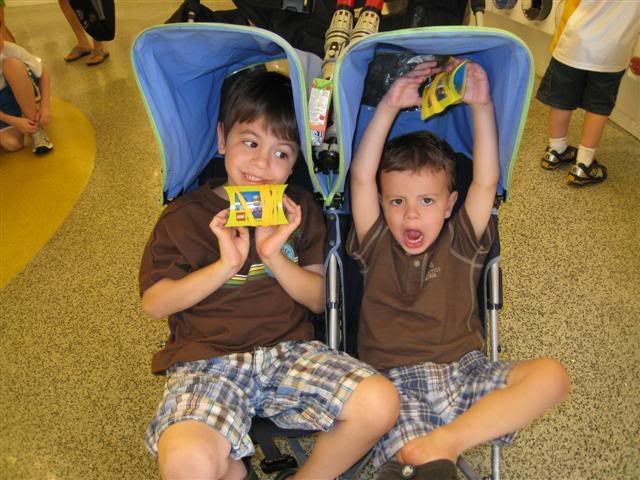 Wall of people