Bella is three months old today. I decided to have a mini photo shoot with her again. I swear it's like a deer in the headlights each time I pull out the camera. I'm lucky if I get a smile! The odds are never good though. And Murphy's Law- if I do happen to get one, the camera has moved so she's all off the page (I'm trying to get her to smile at me, not the camera).
So here are a few shots from today! I cropped this one so it isn't quite as off. I love these smiles!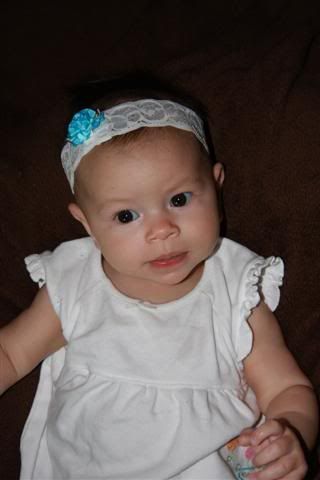 I'm not sure what this was about. She wasn't crying or even about to. It almost looks like there were tears in her eyes though.
Poor Ian never had quite this many photos taken. It's that middle child thing I guess. :( Now it's hard to get him to sit still long enough!