Dh thought we should head over to Lettuce Lake Park this weekend. So we decided to go yesterday after lunch. Man it was hot- at least in the sun. The shaded areas were much better.
Anyway, we went out on the boardwalk to see some nature. Now, apparently when we said we were going to the park, the boys had a different idea of the "park". They wanted a sliding, swinging, climbing, run all day kind of park. Everytime I'd stop to take a picture I'd hear "Come on guys" from Logan. We made it up to the tower overlooking the "lake" which at this point in the season is ridiculously low. The boys and dh went up and almost immediately back down. Ugh...we thought they'd enjoy this. What were we thinking? While I was standing at the bottom of the tower with Bella, I overheard people talking about seeing a gator so I started searching the water for it. Lo and behold, there were 3! Two were clearly babies and the third was a bit bigger. I've been to this park many times but never at such a low water level and never have I seen a gator. So that was really neat! Logan watched for a bit and then starting whining he was hot and he was thirsty and he needed a rest and can we go home now??? (This coming from the child who can walk all day at Disney in the heat) So much for our relaxing day at the park! At least I got all these cool pics to share.
Mama Duck and her babies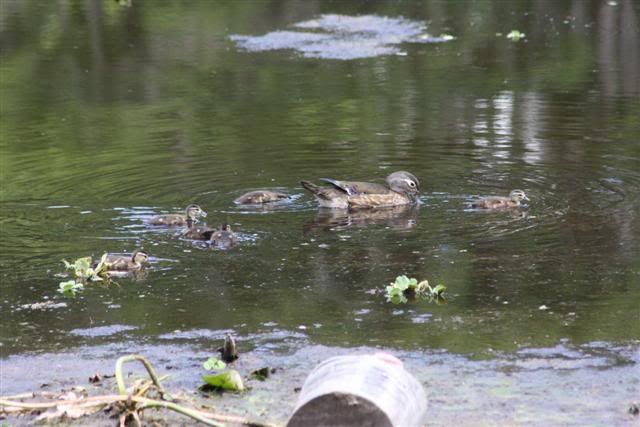 Snail shells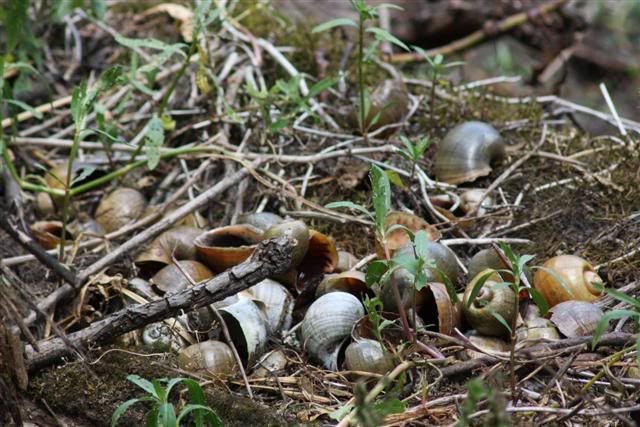 I wish I had noticed the reflection when I was taking the pic. I would have gotten the whole thing.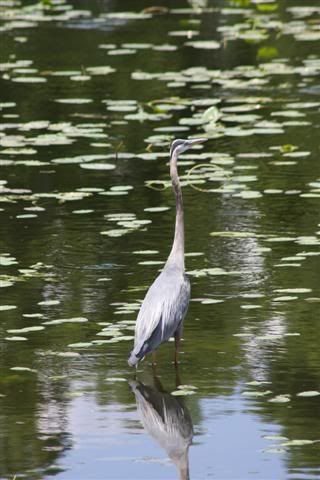 I think this is a Spoonbill
Pretty swamp flower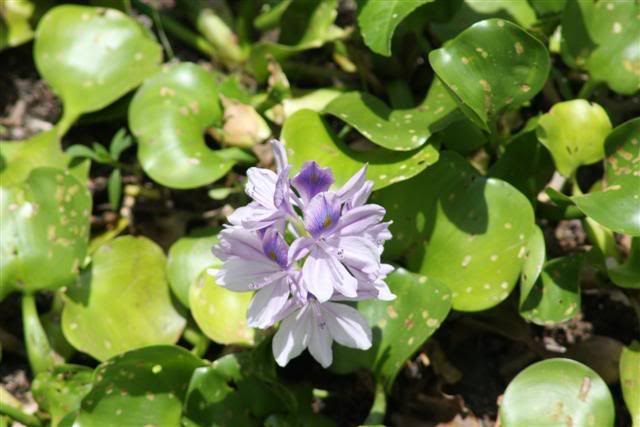 What the hell you lookin at!? (Vultures)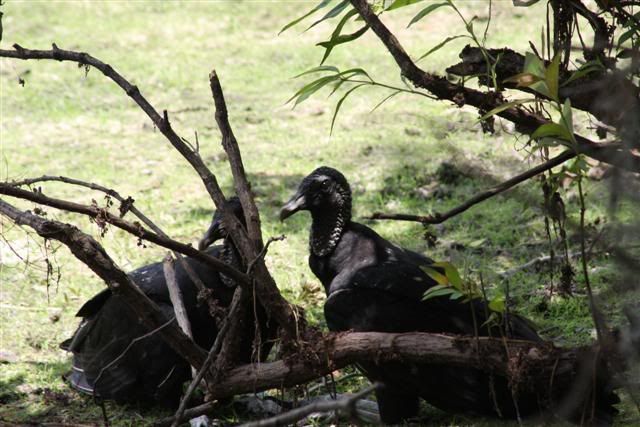 The squirrels were too cute. They'd get so close looking for food.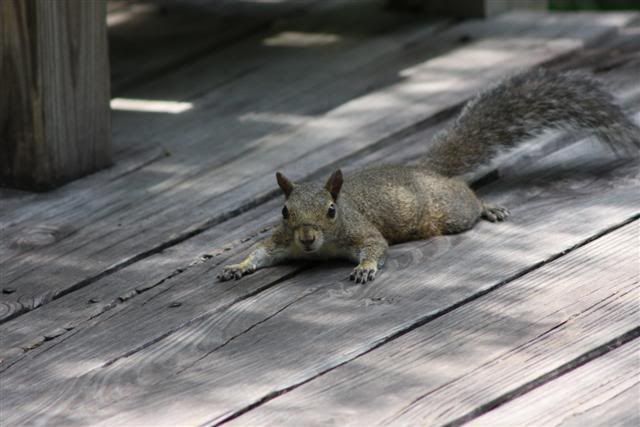 Gator #2
Gator #1 (I got tons of pics of him above and under the water)
A bit bigger- Gator #3