Bella's favorite spot to sleep...on her Daddy of course!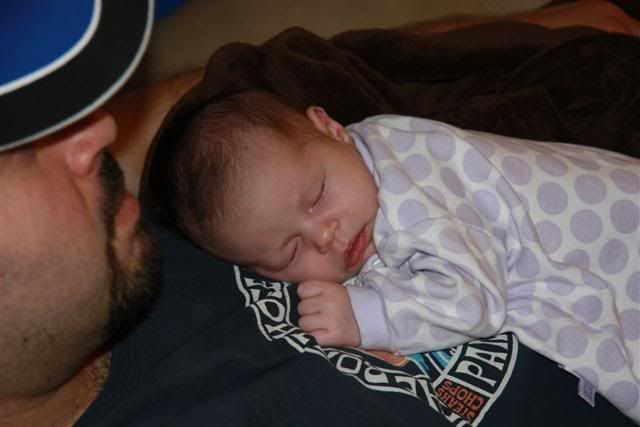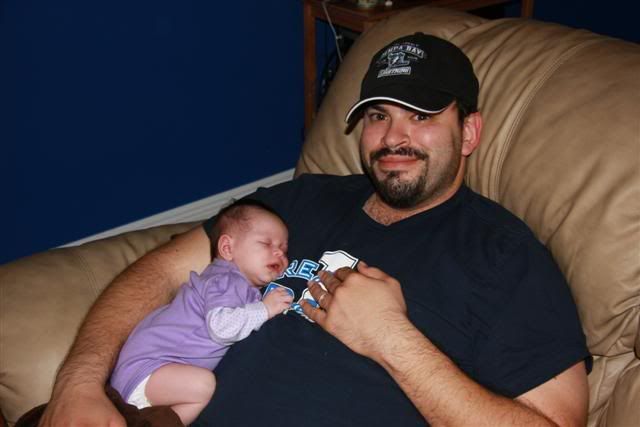 Here's big brother Ian in a rare smile. He's just too hard to catch on camera!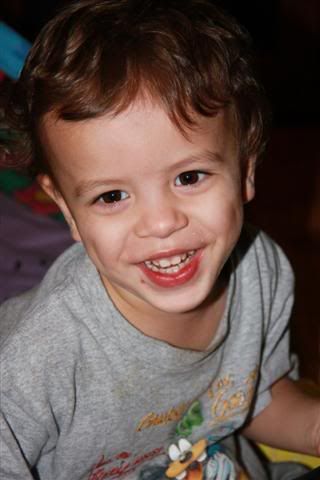 My wonderful friends Amy and Julie made Bella this beautiful blanket. I admired one they had made for a knitting group friend and LOVE this one even more! I want one for my bed now too! ;)
Of course I had to take some photos of Bella with/on the blanket! Can you believe she's over 3 weeks old already??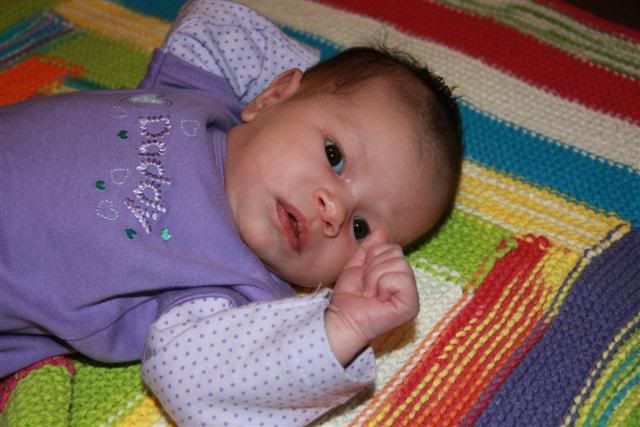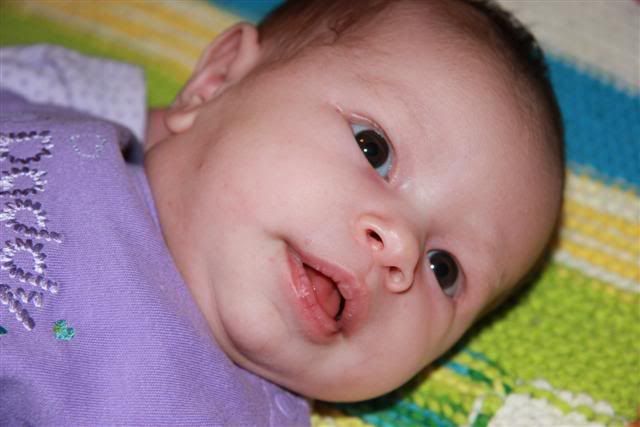 And we can't forget a pic of the "No more pictures, pick me up already!!" tantrum.