The 3 kids and I just got back from a birthday party for one of our neighbors. Their little girl just turned 3- exactly 1 month apart from Ian. She is so darn cute too. So we were invited over to bounce and slide. They rented a combo unit and I don't think the bouncy part got used much as everyone loved the slide. It was so much smaller than the one we rented which was good bc Ian loved this one. I think they were on that thing for over 2 hours.
We also had snow cones. Yum! Dh provided them the syrups and they rented the machine. We may have to do that for Logan's birthday. It was so refreshing! I ate Ian's. He only had a few bites and was done.
Everyone loved on Bella. And everyone said "oh she looks JUST like Robert". Do you have any idea how many times I hear that? I swear I was just the incubator in all 3 pregnancies. LOL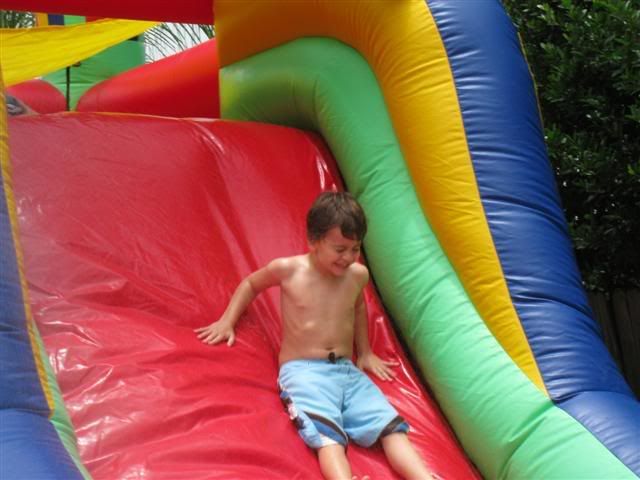 Birthday girl, her mom and Ian. Think Ian and Hannah will make a cute couple one day? LOL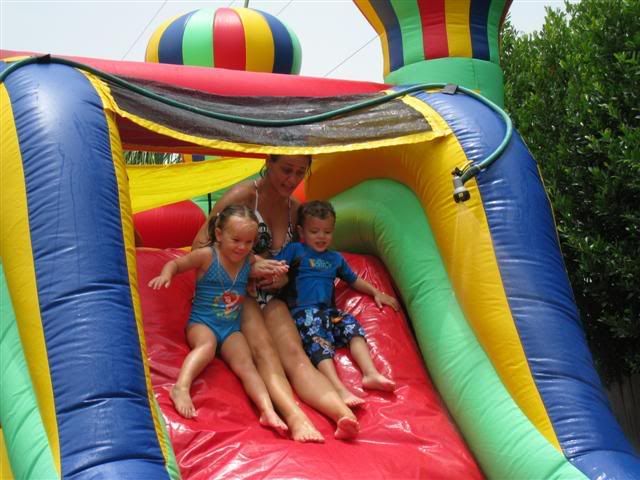 Sleeping in her stroller.