You'll have to forgive the mess. I took pics the next day after sleeping there one night and dh put the privacy sign up so Mousekeeping never came.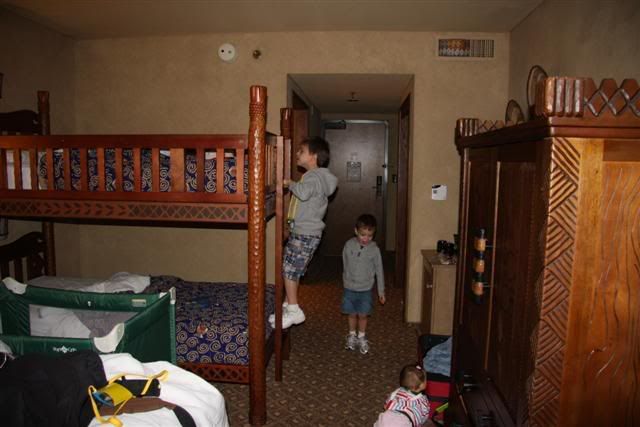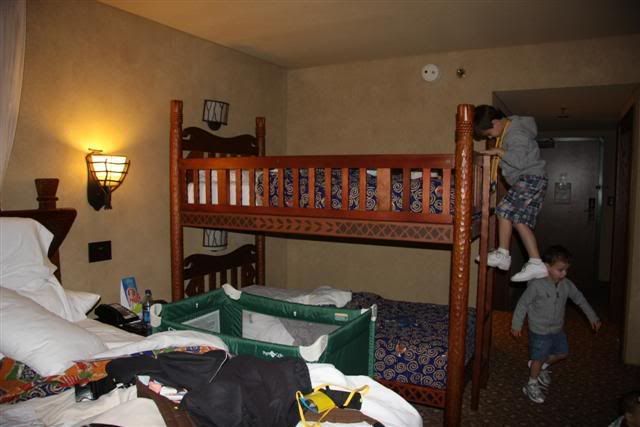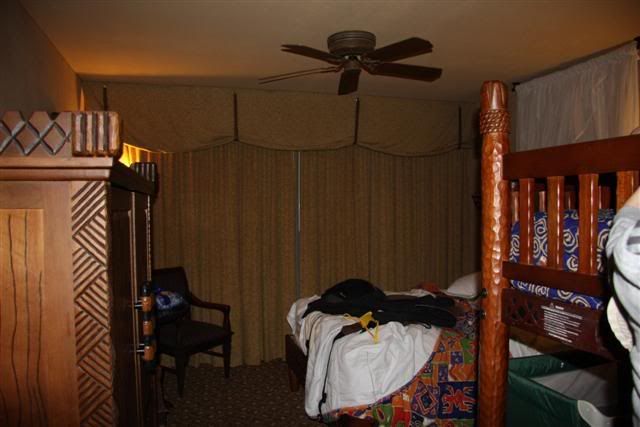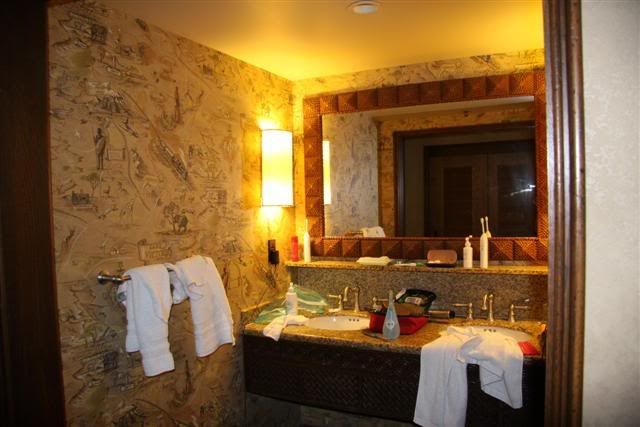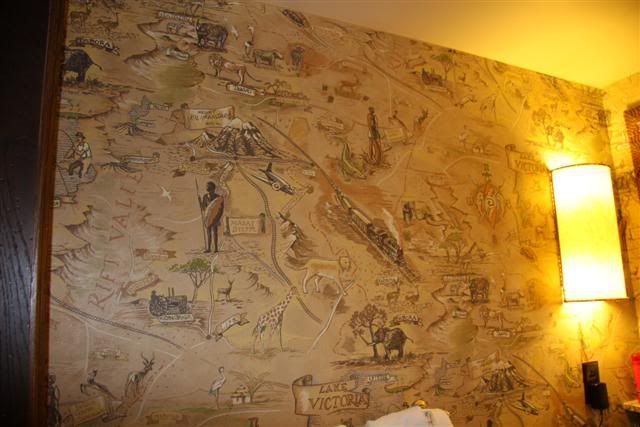 This was our *view*. The bus pick up is to the left and the big piece of equipment to the right.
Yes, I took pics of the wallpaper. :) I liked the design! Swirls and scrolls, and diamonds and suns...
Lobby at night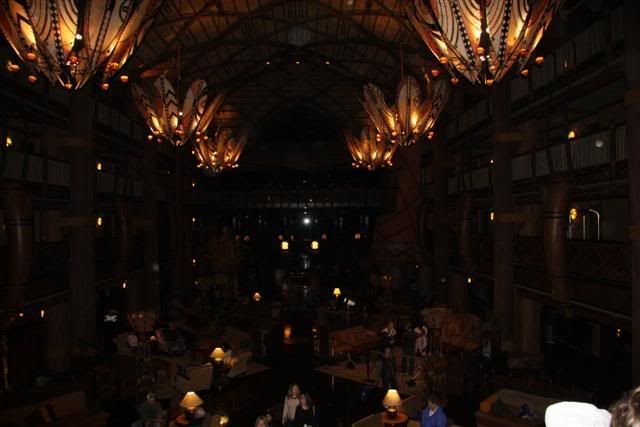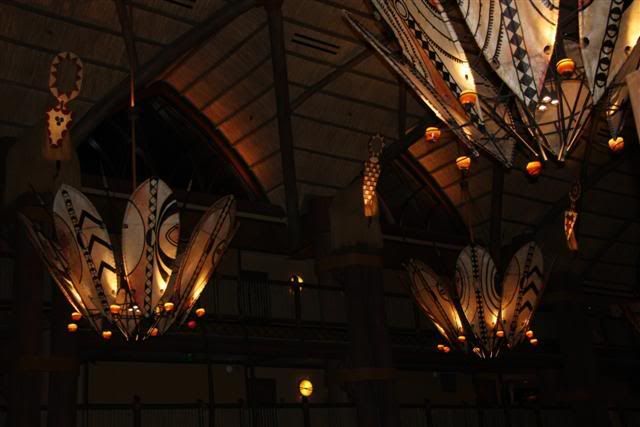 These pics are actually from our Sept '07 trip but I'm sharing them again since it's pertinent. That's the lobby up those stairs.
Beautiful picture window.