So my sister's baby shower was today. She got a lot of pink! LOL Hopefully she has enough to get her started at least. She seemed to like everything. She wouldn't let me install her carseat today though. Grrr. Something about needing to pick up her BF and his bike. I want to make sure it gets installed right! Hopefully she'll stop back by in the next 2 weeks. She's a lot smaller than I expected her to be at 34weeks. She was already a big girl though. I look bigger than her bellywise!
I made some really cute cupcakes to go along with the spread of food. You know I had to share the pics with all of you!
Icing the cupcakes... someone actually gave me 4 cans of this Valentine icing that was already pink and had sprinkles/hearts to add. Made it alot easier on me!
Adding the Sweetheart candies

And a close up...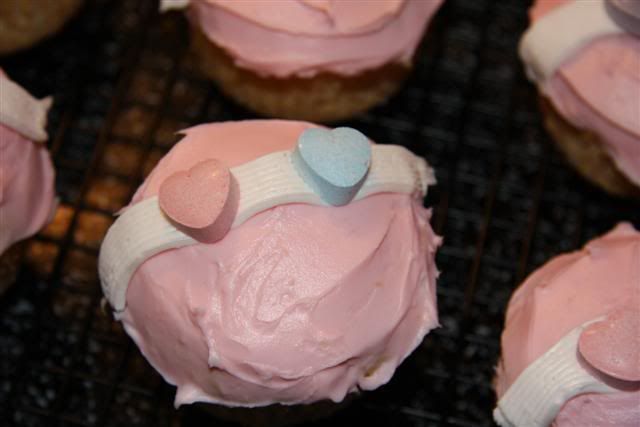 Add a stick and ribbon
And voila! You have baby rattle cupcakes!