Here is our beautiful little girl, Isabella, in 3D! She was head down today, no feet in the way. She did have one arm over her head for most of the hour but we did manage to get her to move. Then she started sucking on her fist. Awww. Looks like she's following the boys and will have my nose and the pretty Gerber baby lips they had. She was pretty active which made getting non-blurry pics tough. The cord was right over her head tickling her lips so they were constantly moving, like she was talking in there. Haha.
My next appt is Feb 4th at 35weeks. We'll be able to see more details then.
This is the 1st pic I've actually gotten of her girly parts. Picture her sitting on a copy machine. LOL
See her arm over her head?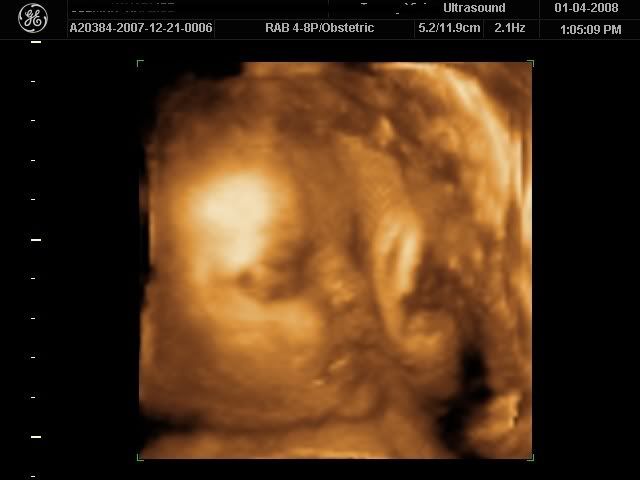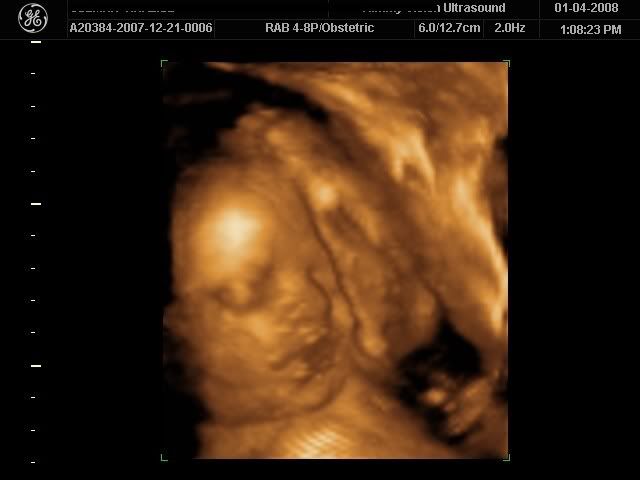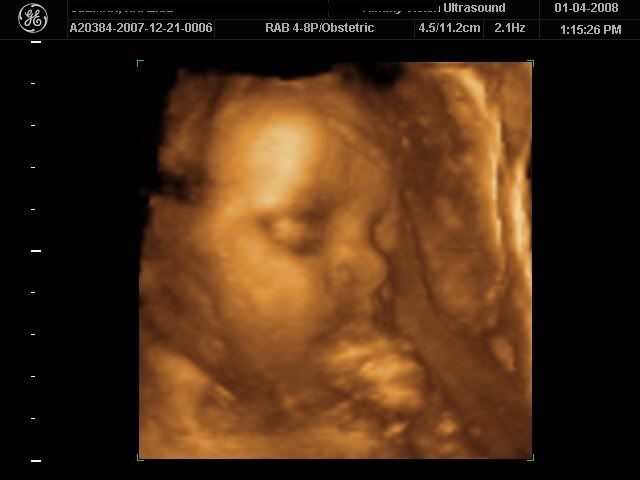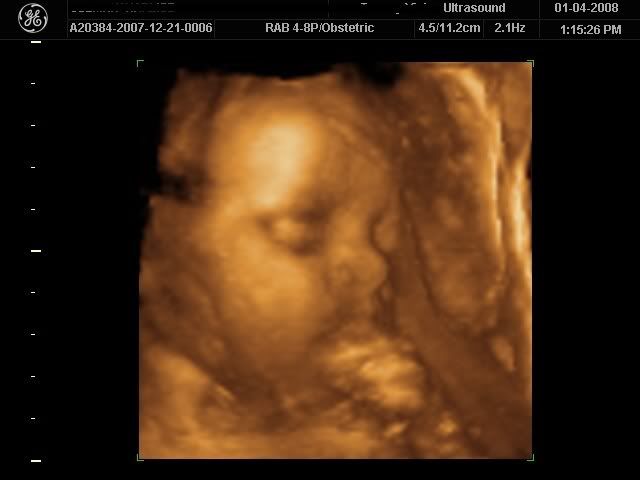 Little smile...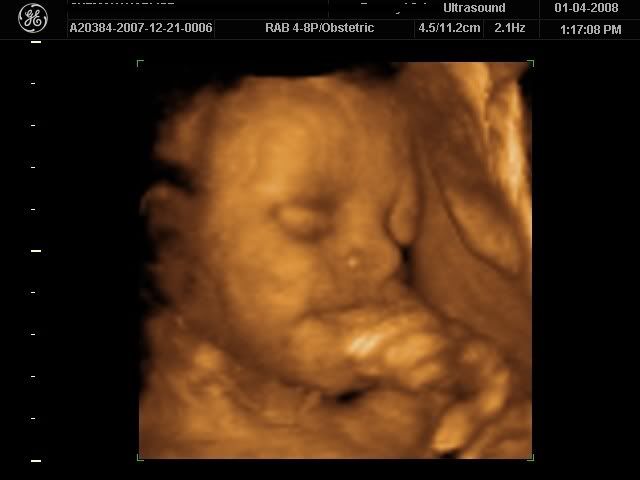 Isn't she the cutest thing inside the womb you've ever seen??