I will hopefully be back later with something more worthwhile to talk about but until then, I give you a few shots I took today.
Dh is hard at work priming the front of the house. The primer was supposed to be tinted but the idiot at Lowes apparently didn't do his job. Hopefully it won't effect the paint color too much. The side of the house that is painted was what we had left of the old paint/primer. Oh and you can see my bouganvilla that looks so dead thanks to that last freeze. It needed to be cut back anyway. It's still alive though as I did some pink leaves/flowers underneath it. We also found a shrimp plant that we thought died out a couple of years ago!
My new Scooba is hard at work too! I ordered the cheapest model from HSN at the beginning of December. It didn't worked properly so after talking to CS at iRobot, they had me send it back to be replaced. UPS LOST my package though and from Dec 10 when it was "out for delivery" and earlier this week, it was MIA. I even filled out all the claims forms for it. Lo and behold, I suddenly got an email from iRobot that mine had been shipped and I got it the next day! (I had written to them too so see if they could trace it from their end). Not only did I get a new model, I got a more expensive model. Yippee! This one actually works too. Double bonus! LOL So here is our new Scooba which may/may not be called Donald due to his blue color. We haven't really decided.
ETA:He just finished up and boy was that water nasty! Dh just handmopped the floor a few days ago!
A few nature shots I got it today while outside with dh. This butterfly decided to come over and have a drink.

And because Ian seems to get all the attention on my blog, here are a couple of pics I took of Logan.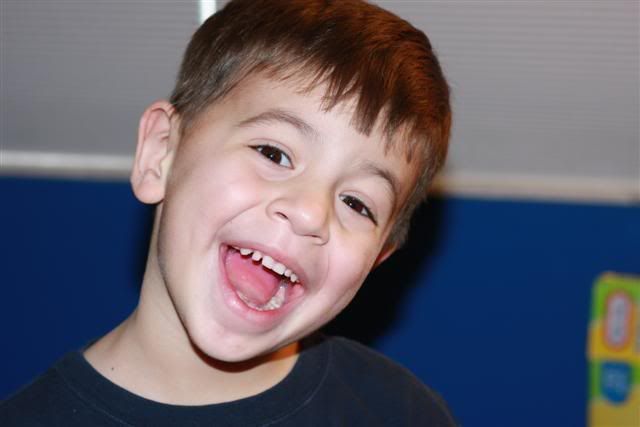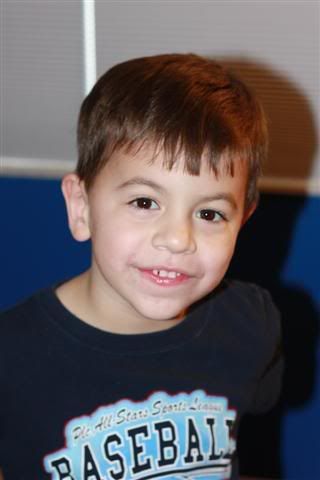 And finally, I tried once again to install 3 car seats across my Pilot and was successful! I'm not able to use LATCH on the Marathon to do it though. I had to seatbelt it in which is fine. I'm able to get a tight install either way. Now Bella can use the Snugride for a couple of months and then I'll get her and Ian a new seat. Ian's MA expires next year anyway. I went looking at Petite Elite today to see the Radian but they didn't have them yet. I did see some bedding I fell in love with though. Of course, it's too late since I already ordered the PBK bedding. Oh well!