My baby girl is four months old today. Where is the time going? I had a mini photo shoot with her this afternoon. Here are a "few" pics! Unfortunately I could not get a smile in any picture. (Mandie, I believe this is one of your bows too!)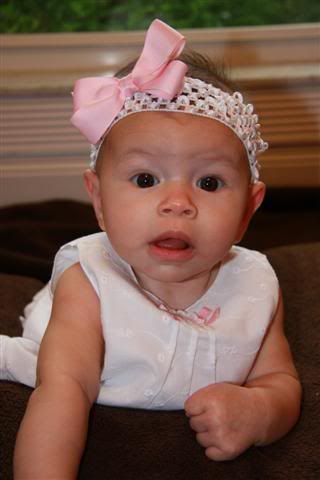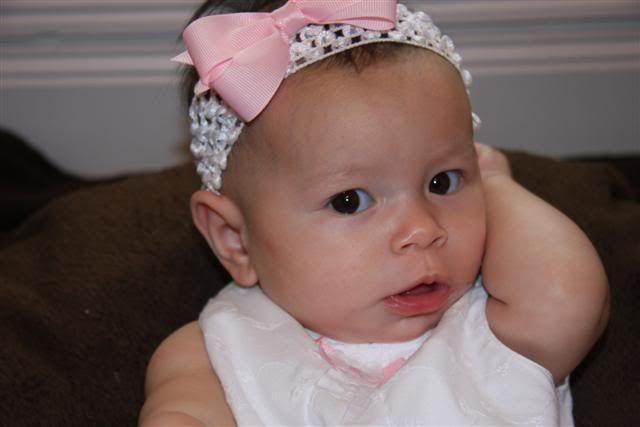 How cute is this outfit?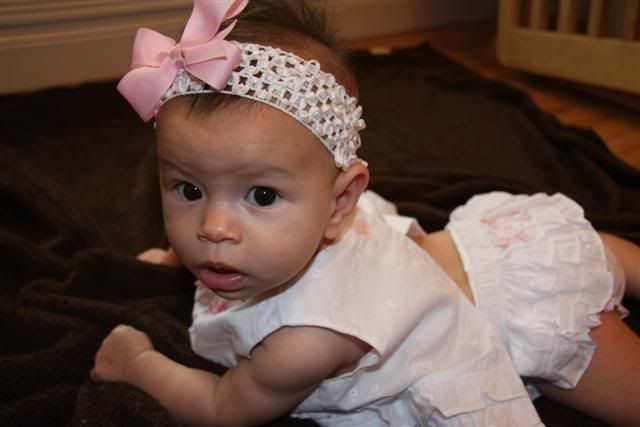 Those 2 fingers are her new thing.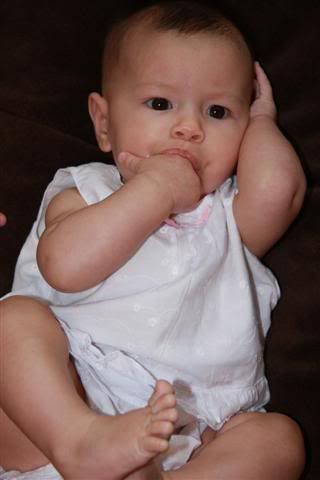 Got my toes!
Little piggies.