Here are a few pics and a video or two of Logan. Just some stuff I'm finally getting off of my little camera.
Here you can see how his imagination works. This is his Lego restaurant.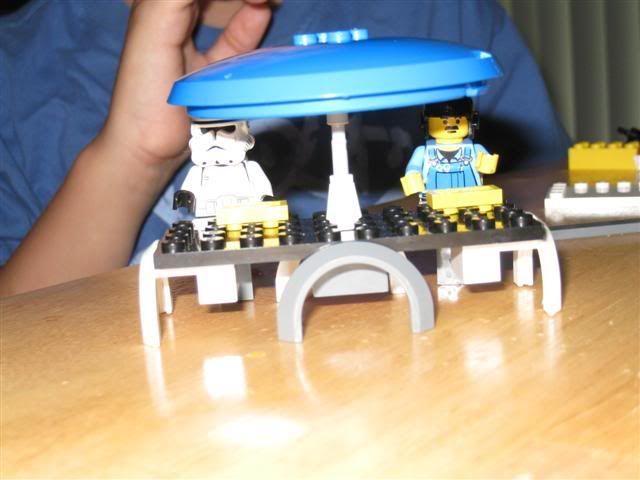 And a proud, smiley pic- don't you love that hair?!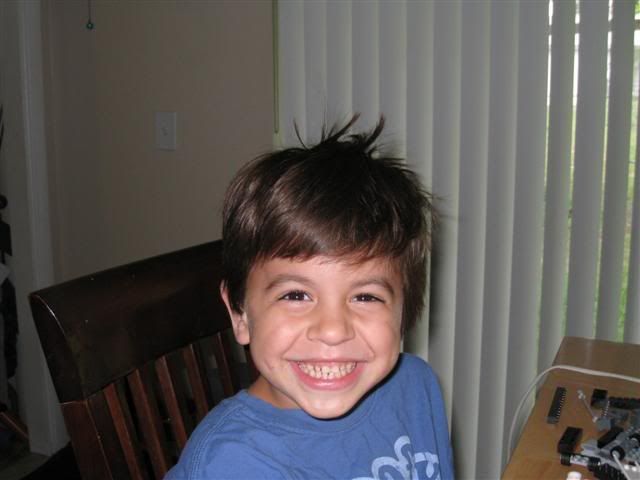 Just some tumbling from tonight. He did better but quit about 20min from the end of class. I have no clue why. He was doing fine and the coach was only working with him and the 2 girls. That's him on the triangle mat tumbling down (green shirt).





And a picture from today. This is Disney week at summer camp so they made ears and a bowtie to dress like Mickey Mouse.