Briana Elizabeth....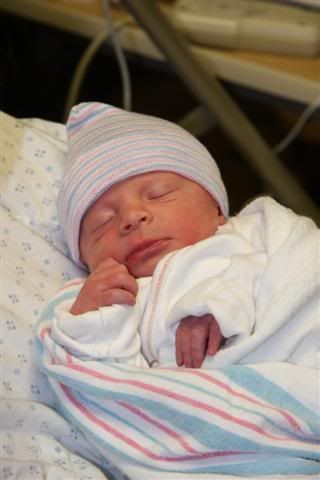 Look at the head of hair!
Things have changed a bit since I was last at the hospital. It's like Ft Knox to get in! You have to go to the security guard, hand him your ID and then you have your picture taken. You get a badge with the room # and a name tag/sticker with your picture and other ID-able info. Then you can go upstairs. If you are headed to L&D, you have to push a button and they have a camera there too before you are allowed in. My sister had not 1 or 2 ID bracelets, but 4! And the baby had an ankle bracelet on like you'd see someone on house arrest. LOL I'm glad they have security but WOW!