Logan's first day of school is here. I got up at 5:40am because Bella wanted to eat. I dozed until about 6:10am though when I forced myself to get up. Logan and Ian got up early (nothing unusual there) and got ready to go. I'm so glad dh is here in the morning to help out. Logan had no qualms about Kindergarten whatsoever! He was excited and itching to leave. I think that made things much easier for me because I had no tears at all today. I'm still sad he's growing up but I'm excited for him.
I made his lunch last night (corndog muffins, blueberries, ww bunny crackers, juice box and a kiss) and showered last night so I actually had time this morning to wake up and enjoy breakfast without rushing. We took a few pics out front and then a few more at school. He wouldn't give me one of natural smiles today-only his "cheese" smiles. I got a lot of goofy poses too.
There is one little girl I know in his class. I've known her mom since I was a pre-teen or maybe even earlier. She was and is best friends with my aunt/cousin Charlie who I grew up with. I knew her dd was going to this school but I was surprised to find her in the same class. I'm sure I'll see her mom around eventually.
I can't wait until this afternoon to hear about his day! I'll update with that later!
(I erased the name of the school)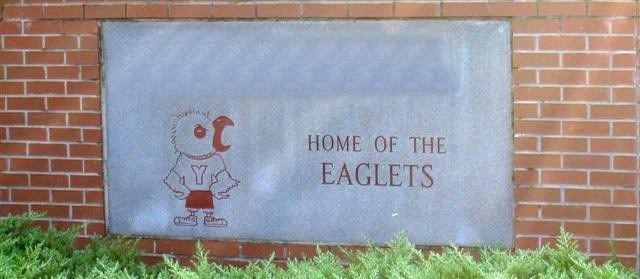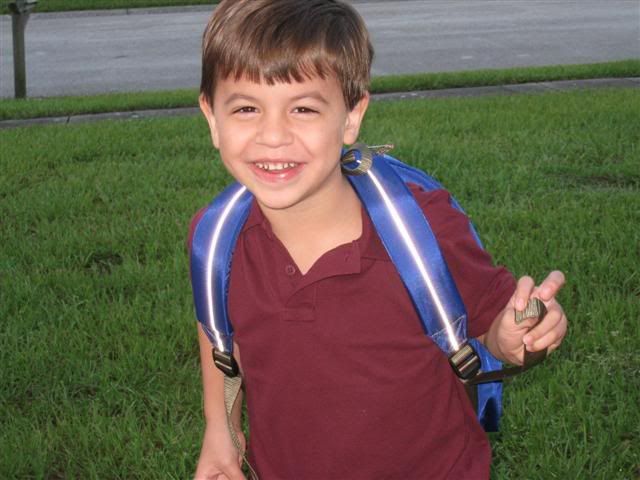 His teacher, Mrs. Coleman