I love this cartoon. It's called Baby Blues. You just know these guys must be fathers! I can relate to a lot of what they draw/write!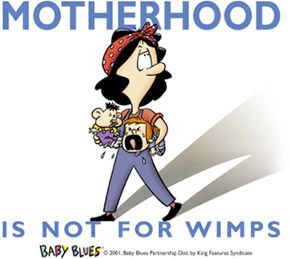 Yes, some days do feel like this. And that "sucks" is in the literal sense at least for me. I love(d) breastfeeding my kiddos! (Well except for the painful part at the beginning)

And this is sooooo true! Bella just won't sit still to clip her nails. And no, clipping while sleeping is NOT an option!