I've mentioned it before but Legos and specifically the Lego people are a big thing in our house. My dining room table is usually covered in Legos. This is what I found the other day....
Do you see the Lego person being left behind?



Apparently there are all sorts of characters on a pirate ship including Clone Troopers and knights.



Studying strategy?



Guess he needed a Lego size view.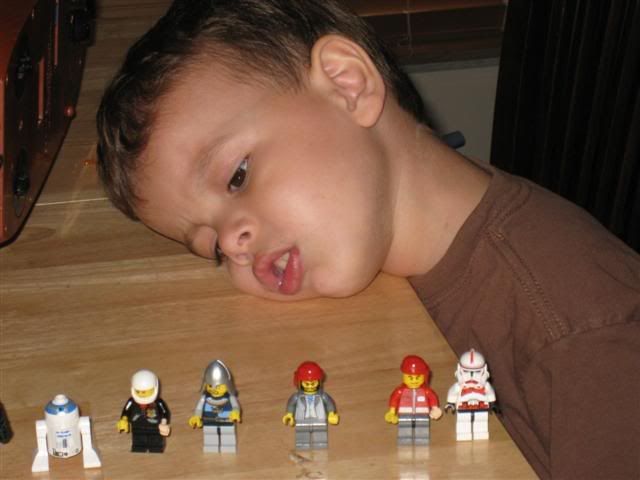 I'm sure there were sound effects to go with this. You'll just have to imagine the Indiana Jones bullwhip snapping or the theme song being hummed. I hear it or the Star Wars theme all the time.