Why did I say I wanted to do this?
This is what my living room looked like earlier today.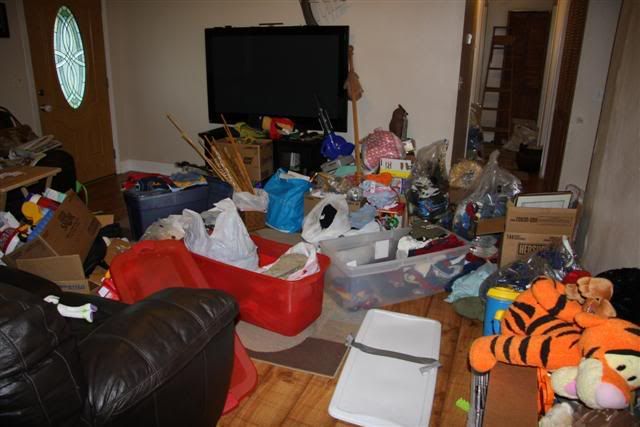 Good heavens! I've been sorting stuff all. day. long. We have tons of boys clothes! I have no idea how to price them though. Toys, cooking gear, flower arrangements, baskets, maternity and plus size clothes, vhs tapes, books, an owl, baby bottles, barely used breastpump with tons of unopened extras......ugh. If you've had a yard sale before, feel free to comment. How do I set up the baby clothes when I only have one long table? I hope to hang all the adult clothes. I have some blankets/old sheets I can use on the ground too.
Pricing?
Books- $0.50
Baby/toddler clothes- $0.50 or full outfits (2+pieces) $1.00
Maternity/plus size- $2.00ea
Toys- depends
Sound good? Too low/high?
I know I have readers- loyal, awesome in-real-life and 'net friends as well as strangers(still awesome if you're reading!). Hit me with all your greatest advice. Don't make me beg!