We went with some friends to Lithia Springs this morning for some fun. The water was just as cold as I remember! Logan had a blast with his friends and Ian pretty much played on his own. I sat in the water with Bella for a bit and dipped her legs in. I don't know how much she liked it although she didn't fuss. After a bit, I got us both out and sat down to watch the boys play. Bella ended up falling asleep in Heather's arms before Jen came and put her down in our little take along bed thing. She actually napped for a bit! I was surprised. After packing up and changing everyone, we headed over to the playground for a bit before coming home for a late lunch. The boys are tired as is Bella although everyone claims they aren't. Bella hasn't even napped but for a few minutes today. Hopefully she'll sleep well tonight.
Here's a few pics of our day!
He fell asleep no more than 10min from the house.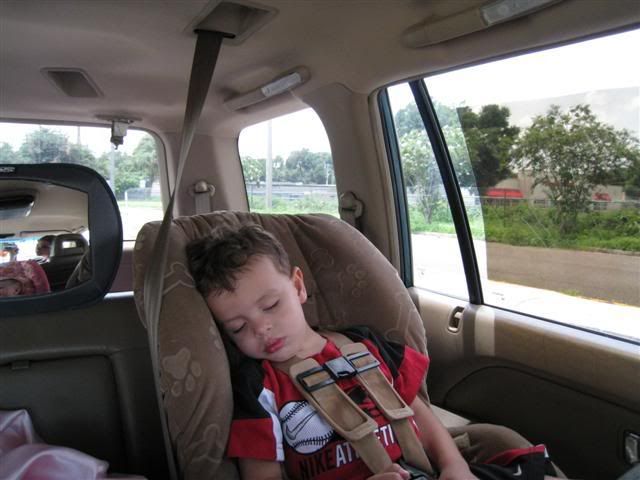 This was actually an upside down shot, I just flipped the picture. I took this from the front seat while we were at a light. (that extra strap is the tightening strap, not her harness)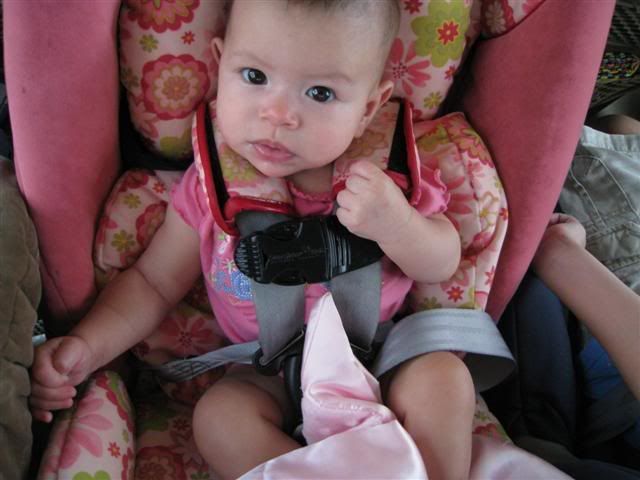 Logan wanted to try his hand at photography so I handed him the camera. I like this shot! It's looking thru the back of the headrest.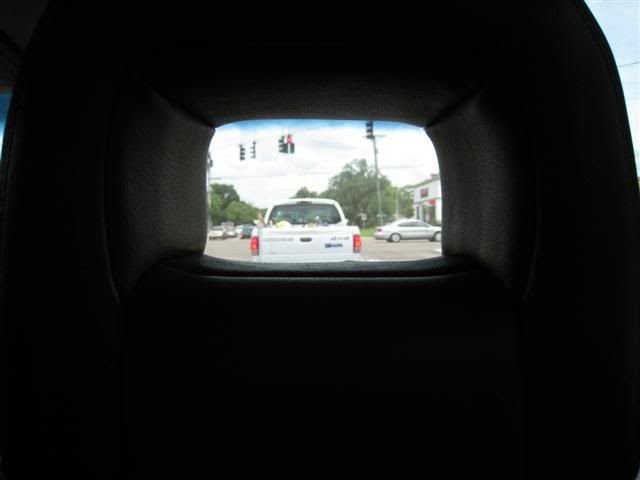 And me driving.

I spared you all the pictures of the back of the seat, his legs and the ceiling as well as houses in the neighborhood. LOL