Bella got her first taste of "real" food tonight! She'll be 6 months old on Thursday. Wow.
She seemed to like it. She ate half a very small jar of sweet potatoes. I had to keep holding her hand(s) down though. I'd put food in her mouth and her fingers would quickly follow. She loves those fingers!
Before: I'm hungry Mama!!
I'll eat your finger if I can't have mine.
Hmm
What is this?? It doesn't taste like my mama milk!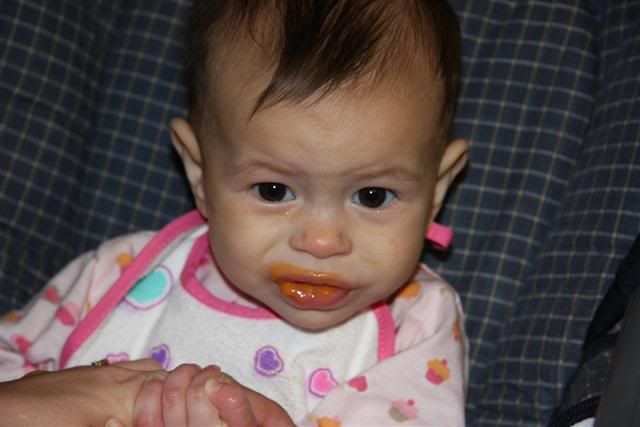 Maybe it will be better with fingers.