Sorry about no post from me yesterday. I had nothing to talk about. I know how much you miss my witty (not) posts so I apologize. ;)
So today is Logan's
BIRTHDAY!!
My baby boy is 6 years old. Officially he won't be 6 until later tonight but I was in labor lying in the hospital bed bored but comfy at this time. We have tumbling tonight but we plan to celebrate tomorrow with his choice of place for dinner. When asked where he'd like to go I've gotten Olive Garden and Sweet Tomatoes. Why ST? From his lips, "I want a salad." Woohoo!! Maybe I am doing something right!
Dh and Ian are going to get him a little cake tonight though for after tumbling. As for a party, maybe next weekend. It's too darn hot to do anything outside and I don't have enough room for family inside much less adding all our friends in. I was thinking of having an Un-Birthday party for him when it cools off a bit. No gifts, but just a fun party so all his friends could come. We'd still do cake too! Think I'd get flak for that?
Anyway, Logan was born at 5:58pm I believe. My memory is shot. He was 8lbs 15oz and is still my big boy. He towers over some of the 1st/2nd graders and even some of the 5th graders at school. He's the sweetest boy and is loved by everyone. I'm very blessed!
Just a "few" pictures. ;)
Just born! He was just a wee bit bruised.

1st birthday- Sesame Street theme. He devoured that cake!!
2nd birthday- Farm theme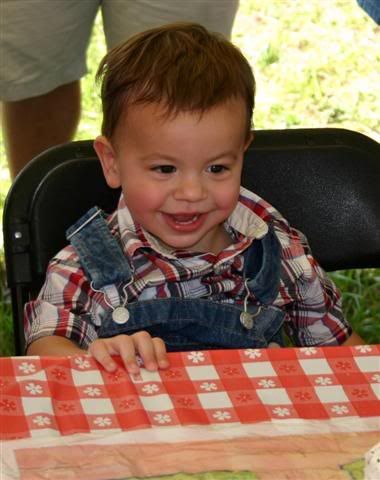 Yes, that's my fat self back there. And that's a tiny Trey next to Logan if you didn't know. They were always best buds.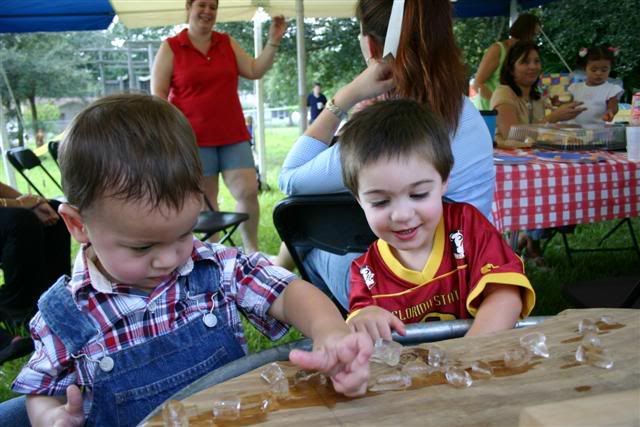 3rd birthday- at Pump It Up, Wiggles Theme
Go Jen!!
There's Trey again!
4th Birthday- Cars theme
5th birthday- spent the week at Disney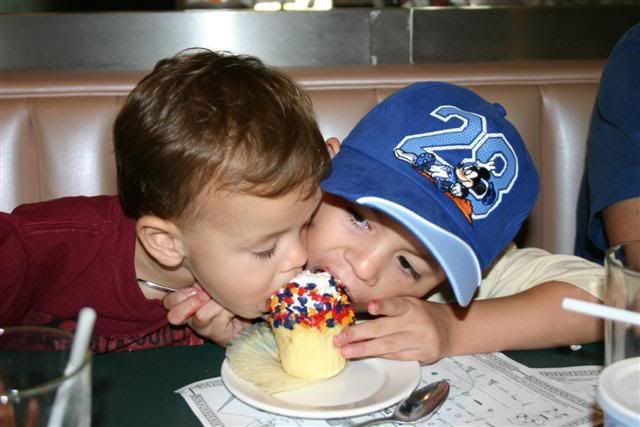 6th birthday- no theme yet....pics to come